This report was originally published by Tyler Durden at Zero Hedge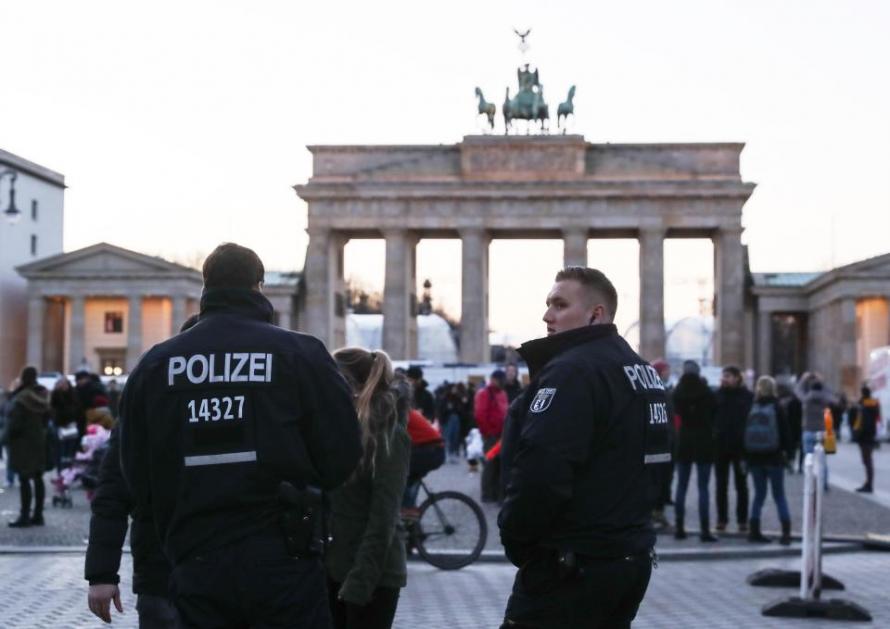 German police report 10 arrests have been made for sexual assault
following New Year's Eve celebrations
Over a dozen arrests were made for New Year's Eve sex attacks in Germany as women were groped in Berlin and Cologne by "predominantly young men from Syria or Afghanistan," despite "safety areas" set up to curb sexual offenses. Meanwhile, thugs in France torched nearly 1,000 cars and brutally kicked a French policewoman in the head as other thugs filmed the attack and uploaded it to the internet.
???? #France : Ils n'y ont pas été de mains mortes sur la policière hier soir à #Champigny .
Coups de pompes dans la tête et j'en passe .. pic.twitter.com/ZlWYIUOPuP

— -₽ – ? – ? – (@PorteTonAme) January 1, 2018
???? #France : Sur un autre angle où c'est carrément un lynchage en règle de la policière .#Champigny pic.twitter.com/b5daXlOHDu

— -₽ – ? – ? – (@PorteTonAme) January 1, 2018
The two officers arrived at the scene of an out of control party in Champigny in the south-east Paris suburb of Champigny-sur-Marne, a 12 minute drive from the "no-go zone" in Noisy-le-Grand.
After they were attacked, the thugs ran into a nearby housing complex after destroying the patrol car – which was turned upside down. One source told the Daily Mail, "The captain had tried to defend the pair using a tear gas canister, but was badly beaten up," adding "At one stage he produced his service weapon, but did not get a shot off. The female officer has been written off work for at least a week, while the captain will be off for at least 10 days."
Flipped over police car, Champigny-sur-Marne (Daily Mail)
Thugs assault policewoman, Champigny-sur-Marne (Daily Mail)
The incident sparked outrage across France – prompting president Emmanuel Macron to decree that the culprits would be brought to justice, stating "Those guilty of the cowardly and criminal lynching of police doing their duty on the night of December 31st will be found and punished," adding "Force will support the law. Honour to the police and full support to all the agents attacked in such a low level fashion."
In Berlin, at least 13 cases of sexual assault were reported on New Year's Eve despite a widely touted "safety area" set up by the German Red Cross at the Brandenburg Gate – intended to protect women trying to ring in the new year without getting felt up or raped.
A tweet made by the Berlin police reads (translated): "At events to #Welcome2018 in #Berlin so far unfortunately occasional sexual assaults were reported. We do not tolerate such acts. Suspects were arrested."
Bei den Veranstaltungen zu #Welcome2018 in #Berlin wurden bislang leider vereinzelt sexuelle Übergriffe gemeldet. Solche Taten dulden wir nicht!
Es wurden Tatverdächtige festgenommen. Wir haben zivile Kolleg. auf der #Festmeile, die gegen diese Taten vorgehen.

— Polizei Berlin Einsatz (@PolizeiBerlin_E) December 31, 2017
Thomas Neuendorf, of Berlin police, told Ruptly that the victims were "groped between their legs and on their buttocks," adding that the perpetrators were "predominantly young men from Syria or Afghanistan."
Meanwhile in Cologne, Germany, nine women reported being inappropriately touched during New Year's Eve celebrations, according to Police – who added that three suspects had been identified and arrested. 
German police frisk a man in front of the Central Station in Cologne (Image: EPA)
In Hamburg, "a very small number" of sexual assaults were reported, while Munich police have yet to report in. "Experience shows that such a thing [sexual assault] often emerges only one or two days later," said a spokesman for the Munich police.
In 2015, Germany suffered the worst string of New Years Eve attacks in modern history, with over 1,500 criminal cases reported – including one in which "heavily intoxicated" men of "Arab or North African" origin were accused of attacking local women in the Cologne city center.
Automobiles in France didn't escape the torch this year either, despite the deployment of 90,000 security forces. 945 cars were set on fire in Paris despite some 99,000 soldiers and police officers patrolling the country after two years of high-profile New Year's Eve attacks.
According to the French interior ministry, most of the cars were either "totally destroyed" or "more lightly affected," a 17% rise over last year's car torchings according to The Telegraph. The custom is said to have began in Strasbourg, France in the 1990's, in the city's high-immigrant districts – which quickly caught on across the country.
French police arrested 454 people overnight, 301 of which were taken into custody. The French interior ministry had originally released the much lower figure of 650 cars torched, claiming "once again this year, the overall number of vehicles burned demonstrates that, however intolerable, the phenomenon is contained."
The far-Right Front National, however, denounced what it called the government's "extremely hazy security record".
"The new interior minister Bruno Le Roux…(initially) didn't communicate the number of vehicles burned and considers that the number of cars directly set on fire to be 'contained' while even this constitutes a significant rise" the FN said in a statement.
Torched cars, sexual assaults, and thugs beating up the police: just part of life in Europe's new normal. Just don't thank Angela Merkel's "open door" policies for the outcome: you may be branded a extremist who gets their talking points from the KGB, and promptly sequestered.