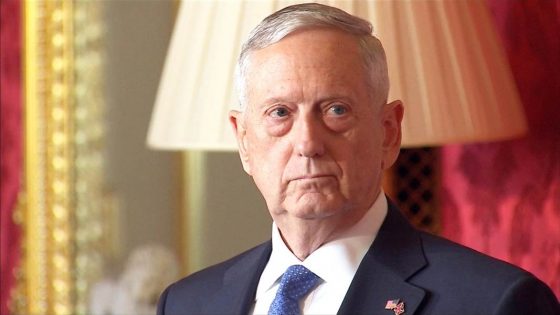 Secretary of Defense Jame Mattis said Wednesday that the United States military is ready to take action to stop the Iranian government from developing nuclear weapons. Mattis also stated that should diplomacy fail, the military is ready to use force.
According to Military.com, Mattis made the comments as he was responding to questions from Senator Patty Murray, D-Washington, who said the risk of war had "dramatically increased" following President Donald Trump's announcement Tuesday that the U.S. is withdrawing from the international agreement to rein in Iran's nuclear programs.
"We maintain military options because of Iran's bellicose statements and threats," he said at a hearing of the Senate Defense Appropriations subcommittee, and "those plans remain operant."  Mattis did say that diplomacy is his first choice, however, he added that the military plans are ready. "We are always updating those plans" for the military option. "It's a constant. The plans are updated as rapidly as needed."
Senator Tom Udall, D-New Mexico, then questioned Mattis about whether or not president Donald Trump has the authority under existing laws and the 2001 Authorization for the Use of Military Force (AUMF) to order a "unilateral attack" on Iran. "I'd prefer not talk about a hypothetical case like that," Mattis said, but "everything that we are doing, and you can see it with Korea, we're diplomatically led on this. We're not talking about any default to war."
Mattis also said Trump's announcement ended the US's participation in the JCPOA (Joint Comprehensive Plan Of Action) and would lead to re-imposing economic sanctions that had been lifted under the agreement.
The United States will reimpose a wide array of Iran-related sanctions after the expiry of 90- and 180-day wind-down periods, including sanctions aimed at Iran's oil sector and transactions with its central bank, the U.S. Treasury said on Tuesday.

Trump signed a presidential memorandum reinstating US sanctions against Tehran that were waived in the wake of the deal which was signed during the Obama administration. Although Iran seems angered, especially after viewing the above video, the country doesn't appear to be overly concerned about the likeliness of additional sanctions. –SHTFPlan
However, "we will continue to work alongside our allies and partners to ensure that Iran can never acquire a nuclear weapon, and will work with others to address the range of Iran's malign influence" throughout the Mideast, he added.
Mattis said Iran's "malign activities" are evident in conflicts and terror attacks in Syria, Yemen, Lebanon, Bahrain, and Saudi Arabia. He also said the Syrian government of President Bashar al-Assad is "still in power today, still murdering his own people" with the backing of Iran.