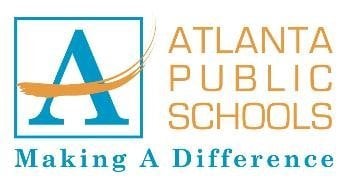 In A Bill for the More General Diffusion of Knowledge (December 1778) Thomas Jefferson wrote, "experience hath shewn, that… those entrusted with power have, in time, and by slow operations, perverted it into tyranny; and it is believed that the most effectual means of preventing this would be to illuminate… the minds of the people at large."
But what happens when those entrusted with the educating of the minds of the people at large become another arm of that tyranny?
Jefferson spent the better part of his life advocating for public education – much different from the system of education that we have in place today – eventually founding the University of Virginia in 1819. If he were alive today we can only guess what he would think of the culture of corruption that runs rampant in our public school districts, which seem to be more focused on Federal funding and government sponsored curriculum that is designed, not to illuminate, but rather, to indoctrinate:
Teachers spent nights huddled in a back room, erasing wrong answers on students' test sheets and filling in the correct bubbles. At another school, struggling students were seated next to higher-performing classmates so they could copy answers.

Those and other confessions are contained in a new state report that reveals how far some Atlanta public schools went to raise test scores in the nation's largest-ever cheating scandal. Investigators concluded that nearly half the city's schools allowed the cheating to go unchecked for as long as a decade, beginning in 2001.

Administrators – pressured to maintain high scores under the federal No Child Left Behind law – punished or fired those who reported anything amiss and created a culture of "fear, intimidation and retaliation," according to the report released earlier this month, two years after officials noticed a suspicious spike in some scores.

The report names 178 teachers and principals, and 82 of those confessed. Tens of thousands of children at the 44 schools, most in the city's poorest neighborhoods, were allowed to advance to higher grades, even though they didn't know basic concepts.

Source: Huff Post
If you ever wondered why 20% of Americans can't read basic text or identify information based on basic text cues this is a large part of the reason. It is not about education. It is about covering asses and making sure the Federal government deposits the district's yearly spending check. If that means having sixth graders reading at second grade level, so be it. It's all about the money, not the children as many teachers' unions would have us believe.
We often discuss the culture of corruption that pervades the halls of Congress and Washington D.C. Is it any wonder when we have teachers and school administrators modifying test scores and homework assignments in order to keep their federally funded programs going?
What, pray tell, should we expect from our future generations when we are educating them on how to cheat, lie, steal and intimidate others to maintain the status quo?