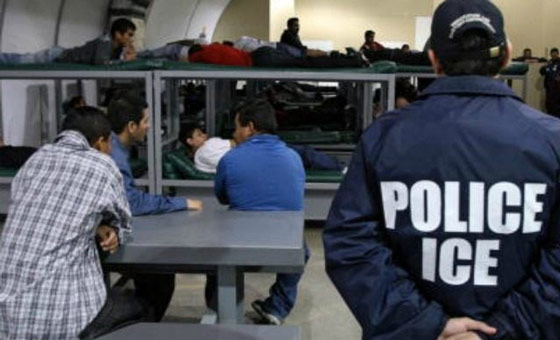 As of this writing there are reportedly scores of individuals being detained at airports across the country because they originate from countries on President Trump's "ban list." Though the ban is indefinite for refugees from war-torn Syria, the White House's Executive Order stops short of permanently restricting access for those in other predominantly Muslim countries on the list. The purpose of the order based on its language is to ensure that the United States has extensive screening and biometric procedures in place prior to opening our borders again. The process, according to the order, should be completed within 120 days, something that seems to have been under reported by the mainstream media, likely in order to fuel further tensions such as the widespread protests we are seeing at international airports in the United States. Further, the Trump administration has now made it clear the holders of green cards are legal immigrants and will not be affected by the order.
The tensions we are witnessing today across the country will likely be raised significantly in coming days because in addition to the Executive Order banning immigration from certain countries, the Trump administration has also enacted an order to deal with illegal aliens who are already in the United States. It was a major position for the President in the run-up to the election and now Trump looks to be making good on his promise to deal with illegal immigration head on.
Dubbed Enhancing Public Safety in the Interior of the United States, this Executive Order outlines numerous guidelines for dealing with undocumented immigrants who are in the United States illegally.
The order uses a sweeping definition for "criminal" activity, likely threatening millions of people with the real possibility of deportation, even if they have lived in the United States for many years. What's more, it appears that a single immigration officer now has the power to make the determination for who can or can't stay in the country.
If you are an illegal alien in America, here are seven ways you can be deported should you be detained by law enforcement.
Sec. 5.  Enforcement Priorities.  In executing faithfully the immigration laws of the United States, the Secretary of Homeland Security (Secretary) shall prioritize for removal those aliens described by the Congress in sections 212(a)(2), (a)(3), and (a)(6)(C), 235, and 237(a)(2) and (4) of the INA (8 U.S.C. 1182(a)(2), (a)(3), and (a)(6)(C), 1225, and 1227(a)(2) and (4)), as well as removable aliens who:

(a)  Have been convicted of any criminal offense;

(b)  Have been charged with any criminal offense, where such charge has not been resolved;

(c)  Have committed acts that constitute a chargeable criminal offense;

(d)  Have engaged in fraud or willful misrepresentation in connection with any official matter or application before a governmental agency;

(e)  Have abused any program related to receipt of public benefits;

(f)  Are subject to a final order of removal, but who have not complied with their legal obligation to depart the United States; or

(g)  In the judgment of an immigration officer, otherwise pose a risk to public safety or national security.
In short, this means that anyone who has committed a criminal offense, including fraudulently claiming public benefits, can be immediately deported. As well, if you are deemed to be a threat to public safety for any reason, you're gone.
We suspect that many of the initiatives in Trump's Executive Orders will come under legal fire, and as we saw in the last 24 hours, will be amended or struck down by the Judicial branch.
However, the Executive Branch does have power over immigration and because illegal aliens have already broken Federal law by entering the United States, there are likely not many legal protections which can be afforded them.
Moreover, it appears that a single immigration officer now has the power to initiate deportation procedures, so the vast majority of people will likely already have been returned to their home country before attorneys have a chance to get involved.
The protests taking place today are nothing compared to what will happen when tens of thousands of immigrants living in the United States start getting sent back home. 
We urge our readers to get prepared for mass chaos from coast to coast. The protests and riots will be unprecedented.