****THE FOLLOWING FOOTAGE IS EXTREMELY GRAPHIC****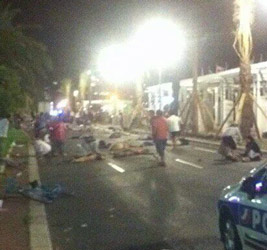 …Live Stream via Sky News:
…Terrorists have reportedly struck targets across France this evening, leaving at least 60 dead and 100 injured.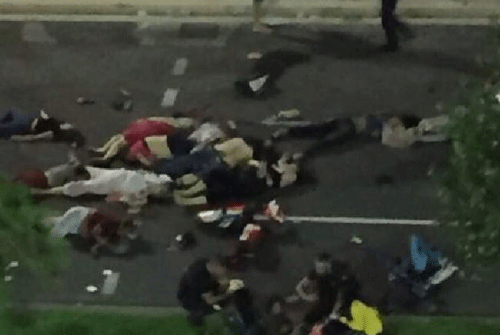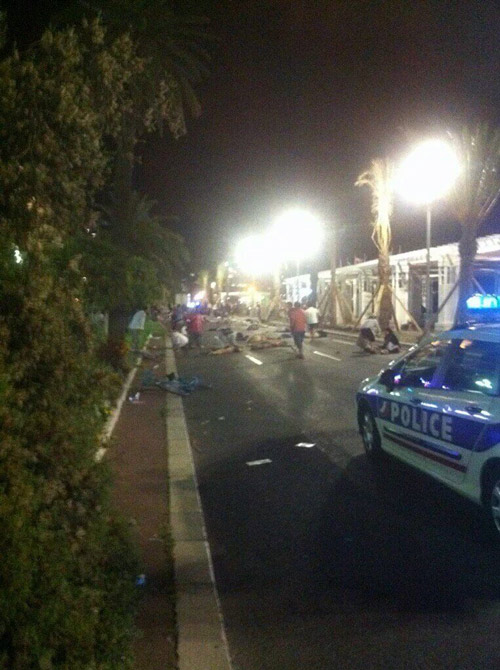 …Panic in the streets:
Mouvement de panique !! #Nice pic.twitter.com/RgXar3fWZs

— HARP DETECTIVES (@harp_detectives) July 14, 2016
… Hostages being held at hotels
… The situation is still developing and officials aren't sure whether gunmen are still on the loose. One gunman has reportedly been killed by police
… Targets appear to be Paris and Nice, France
… Witnesses say a huge semi-truck was used to run over pedestrians celebrating Bastille Day: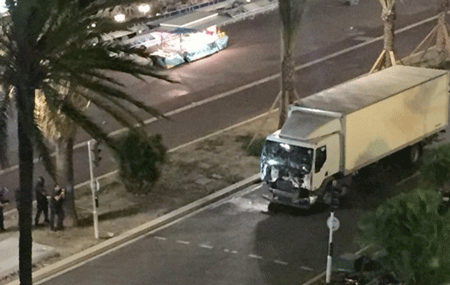 … The Islamic State has been suspected of carrying out the attacks.