This article was contributed by James Davis with Future Money Trends.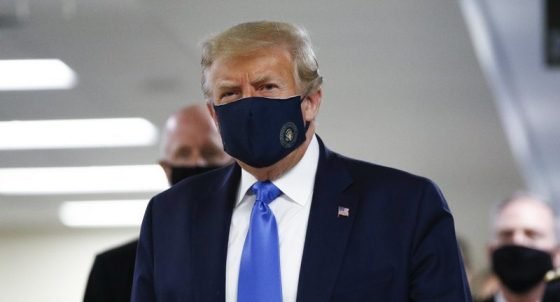 I watched the debate and my FIRST CONCLUSION is that no one has truly WON IT decisively.
Going into it, everyone expected Trump to dominate it and to have the UPPER HAND, but ex-Vice President Joe Biden did not get RATTLED or shaken up by Trump's strategy of meddling with Biden's AIRTIME.
In our opinion, the tactic of constantly INTERJECTING and commenting, which worked with Hillary, didn't achieve the SAME OUTCOME this time around. It did not buy Trump sympathy points since the moderator did not fall for the same trap the 2016 hosts did.
We believe that because of the setting and the subject matter, viewers wanted SUBSTANCE, not entertainment. We believe that Biden was able to present his side calmly and that by cutting him short, it seems to us that Trump didn't let Biden MAKE MISTAKES and sound inaccurate like he did in previous occasions.
Trump's advisors, if that's where this thought process originated from, did a BAD JOB here.
To make sure I'm not confusing you, we're definitely not Biden supporters and we remain pretty far away from politics, but we do know the outcome of these elections mean A WHOLE LOT to you, so we're publishing what we think is important. OBJECTIVELY, we saw Trump win AS EXPECTED, but not by crushing his adversary like we initially anticipated.
This means that Trump lost an IMPORTANT MILESTONE, which means that markets might continue to wander WITHOUT DIRECTION since it's not yet known who has the UPPER HAND.
Look how perfectly this is displayed by the FEAR/GREED index:
It's SMACK-DAB in the middle of the column; a sign of the times.
Here are a few things to consider if you're A TRUMP SUPPORTER:
People that are of the same age group as Joe Biden OR OLDER might actually empathize with Joe and not appreciate Trump's bullying him on account of his age alone.
Because everyone came into this debate EXPECTING TRUMP to crush Biden, the fact that Biden was able to CARRY THROUGH was a pleasant surprise to UNDECIDED VOTERS who have heard that Sleepy Joe is senile and have now seen somewhat CONTRADICTING EVIDENCE.
Biden's approach was to keep the conversation civil, which is not Trump's style and makes many reject him RIGHT OFF THE BAT. We wonder how many swing voters did not resonate with his manners.
September's MARKET ROUT has been a catalyst for dollar strength, and that's AWFUL for silver prices. Since Trump was elected, this has been the dollar's SECOND-BEST month, so what is the market thinking here?
One thing to keep in mind as a GOLD BULL and a SILVER SPECULATOR is that Trump's demeanor and his HANDS-ON approach with China have actually strengthened the dollar a lot!
The dollar has been VERY STRONG under his reign and a Biden win will LESSEN TENSIONS, which will lower the need to own so much liquid cash.
This isn't over yet.
The presidential race is ALIVE AND WELL. Either can still win and, in our opinion, a Biden win is actually MORE INFLATIONARY.
It would be a shame, though, to see Trump concede since before Covid-19, things were looking good.