This report was originally published by Tyler Durden at ZeroHedge.com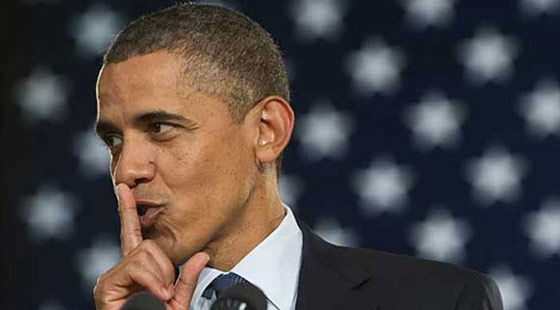 Former US President Barack Obama has been criticized by both Republicans and fellow Democrats for withholding information about Russia's alleged interference in the US presidential election – criticism that has only intensified since President Donald Trump triumphed over Democrat Hillary Clinton in the November election.
Now, in yet another troubling sign that the Obama administration believed outside hacking groups posed a significant threat to the election, Time magazine reports that his administration had devised a detailed plan to fend off any cyberattacks that sought to falsify vote totals during the election. Obama has been criticized for not informing the American people about hacking attempts allegedly carried out by Russia-linked groups for fear of "rocking the boat" and damaging Clinton's chances of victory.
Obama and former National Security Adviser Susan Rice
The 15-page plan, a copy of which was obtained by Time, stipulates that "in almost all potential cases of malicious cyber activity impacting election infrastructure, state, local, tribal, and territorial governments," the governments would have primary jurisdiction to respond.
And if an attack were launched, the White House had several "enhanced procedures" it had prepared to fight back against the attackers.
The document "establishes the federal response plan for a cyber incident that is (or a group of related cyber incidents that together are) likely to result in demonstrable impact to election infrastructure during the 2016 United States presidential election. Furthermore, Obama's plan appears to include contingencies for martial law…
"Though the plan emphasized the vital role that local authorities would play in combating the hackers, clarifying that they would have primary jurisdiction during an attack, it noted that for the deployment of "armed federal law enforcement agents" who would be deployed to polling places if hackers managed to halt voting.

It also foresaw the deployment of "Active and Reserve" military forces and members of the National Guard "upon a request from a federal agency and the direction of the Secretary of Defense or the President."
The plan also authorized the creation of the federal "Cyber Response Group,' which has the authority to form a Cyber Unified Coordination Group to coordinate these activities
The Department of Homeland Security established a committee to coordinate a response to any attempted election hacking. The group includes seven additional agencies on top of the FBI. They are:
DHS, National Protection and Programs Directorate.
National Association of Secretaries of State
State nad Local Election Officials
US Election Assistance Commission
National Institute of Standards and Technology
Department of Justice
The FBI
Department of Defense Federal Voting Assistance Program
Even though Obama had no intention of sharing this information with the public, the report ironically included a subsection outlining the administration's policy for disclosing information about cyberattacks to the public. In anticipation of an attack, the group would develop integrated public relations guidance that seeks to maintain election infrastructure. The public relations guidance developed by those agencies will be fully coordinated before Nov. 1 2016, with the NSC to ensure that appropriate spokesperson re identified, remarks are fully consistent and joint messages are used in any potential cyber incident."
On election day, the group set up a national monitoring center at FBI headquarters. The command center, which operated between 6 am and midnight, served as the launchpad for any counterattacks.
By Election Day, with widespread coverage of Russian hacking and then-candidate Donald Trump's assertions that the vote would be rigged against him, Gallup found that only 30% of Americans had faith in the honesty of elections, while 69% did not.
Since news first broke that Russian-backed hackers had tried to infiltrate voting systems in 21 states, several notable Democrats – House intelligence Committee ranking member Adam Schiff among them – have criticized Obama's unwillingness to disclose the information to the public.
First it was Susan Rice illegally 'unmasking" Trump associates to try and create some illusory heft behind the allegations that the Trump campaign colluded with Russia to tilt the election in Trump's favor. Then the public was informed about former Attorney General Loretta Lynch's meeting with former President Bill Clinton and an investigation was launched. Today, Deputy AG Rod Rosenstein suggested that former FBI Director James Comey's decision to leak his memo about a meeting between himself and President Trump – the one in which the president appeared to lean on his top cop to drop the bureau's investigation into former National Security Advisor Mike Flynn – was improper.
This, combined with Special Counsel Robert Mueller's announcement that he's examining Trump's finances as the next step in his investigation into allegations of collusion between the Trump campaign and the Russians, begs the question: When will Congress and the FBI switch gears and investigate the DNC?
Read the report in full below:
354227068 Russia Hacking President Obama s Previously Undisclosed Election Day Plan by zerohedge on Scribd
This report was originally published by Tyler Durden at ZeroHedge.com