This article was originally published by Tyler Durden at ZeroHedge.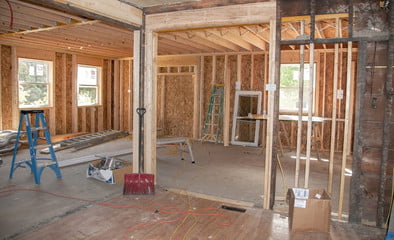 Growth in residential remodeling spending is expected to fall through 2H20, according to the Leading Indicator of Remodeling Activity (LIRA) published by the Remodeling Futures Program at the Joint Center for Housing Studies of Harvard University.
The leading indicator [LIRA] forecasts that annual growth in homeowner expenditures for improvement will plunge 6.3% in the current quarter to just .40% by late spring 2020, an ominous sign that a deep structural slowdown which started in 1Q18 is now spreading like cancer through the broader economy.
"Declining home sales and homebuilding activity coupled with slower gains in permitting for improvement projects will put the brakes on remodeling growth over the coming year," says Chris Herbert, Managing Director of the Joint Center for Housing Studies. "However, if falling mortgage interest rates continue to incentivize home sales, refinancing, and ultimately remodeling activity, the slowdown may soften some."

"With the release of new benchmark data from the American Housing Survey, we've also lowered our projection for market size about 6% to $323 billion," says Abbe Will, Associate Project Director in the Remodeling Futures Program at the Center. "Spending in 2016 and 2017 was not nearly as robust as expected, growing only 5.4% over these two years compared to 11.9% as estimated."
Fannie Mae has reported sales of existing homes will total 5.35 million in 2019, flat from last year's 5.34 million. Data from the National Association of Realtors shows existing-home sales reached a post-housing-bust high of 5.51 million in 2017 – but since – the trend has stalled.
Another measure of the remodeling market is the confidence of building contractors which topped in December 2017 and has formed a top comparable to what was seen in June 2005, June 1999, November 1993, and December 1986/88. Over the last three decades, as soon as the Federal Reserve transitions from a tightening cycle to pause, then cutting, the confidence of building contractors tends to crash.
With homebuilder sentiment expected to slump for the next four quarters, XHB SPDR S&P Homebuilders ETF, which is heavily weighted with Williams-Sonoma (4.97%), Whirlpool Corp (4.81%), Lowe's Companies (4.61%), and the Home Depot (4.59%), companies that are widely popular with contractors and homeowners looking to remodel, could be headed for a plunge.
But through the summer, Wall Street anticipates that rate cuts will produce a soft landing with a tremendous rebound in the 2H; and in our humble opinion, a rate cycle is nine months too late – stimulus in the form of rate cuts will be less effective than ever before to save President Trump's moribund economy.