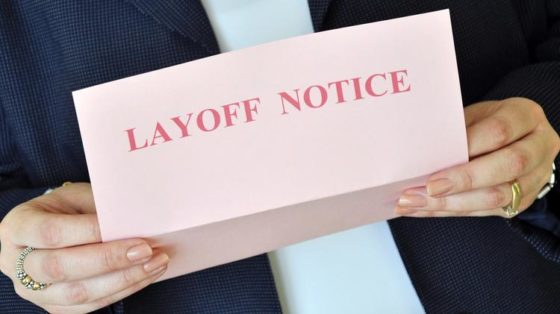 The warnings against tariffs were not heeded by the United States government, and they are now coming to fruition.  Ford Motor Company has announced that the Trump Administration's tariffs on imported Chinese goods and retaliatory tariffs have cost the company $1 billion and they will lay off workers to cover that cost.
Trump's tariffs and the retaliatory tariffs they triggered from the Chinese government are taking a major toll on the U.S. auto industry.  Ford CEO Jim Hackett told Bloomberg last month that tariffs on imported aluminum and steel alone dealt a blow to company profits. "From Ford's perspective the metals tariffs took about $1 billion in profit from us," Hackett said. "The irony of which is we source most of that in the U.S. If it goes on any longer, it will do more damage." 
Trump's auto tariffs have impacted the company to the tune of $1 billion, and the president's trade policies threaten to play havoc with Ford's ongoing reorganization, Chief Financial Officer Bob Shanks warned.
Ford will be making cuts to its 70,000-strong white-collar workforce in a move it calls a "redesign" of its staff to be leaner, have fewer layers, and offer more decision-making power to employees, the company announced according to NBC News. "A lot of the [reorganization] is about making different choices about strategy," Shanks told NBC News, adding that the goal isn't just to slash spending but to improve the "fitness" of the company.
The exact number of layoffs is not yet known, however, a recent report by Morgan Stanley estimates "a global headcount reduction of approximately 12 percent," or 24,000 of Ford's 202,000 workers worldwide. "Such a magnitude of reduction is not without precedent in the auto industry," analysts wrote in the investment note. And the result of the tariffs will make an impact on the U.S.'s workforce. Ford is also lagging behind their competition, selling an anemic 32.8 vehicles per employee. Long-time rival GM puts out 52.7 vehicles per employee. It's unclear exactly how improved efficiencies will impact potential job cuts, reported NBC News.
Trump originally threatened Ford with hefty tariffs on vehicles the company intended to start importing from a factory in Mexico. This was back when Trump was nothing more than a presidential candidate.  Ford backed out of the plan to import cars from Mexico, but rather than return production to the U.S. it decided to move it to China to cut costs. Ford also stopped plans to create a crossover vehicle because of the trade war. "This is the first of potentially many vehicles that will disappear from the U.S. market" due to the trade war, Kristin Dziczek of the Ann Arbor, Michigan-based Center for Automotive Research warned.
The effects of the trade war will begin to ripple across the economy any time now, making products more expensive and costing Americans more jobs.  This trade war will be paid for by the American worker and consumer, and it's beginning to look bleak as neither country appears to want to budge.