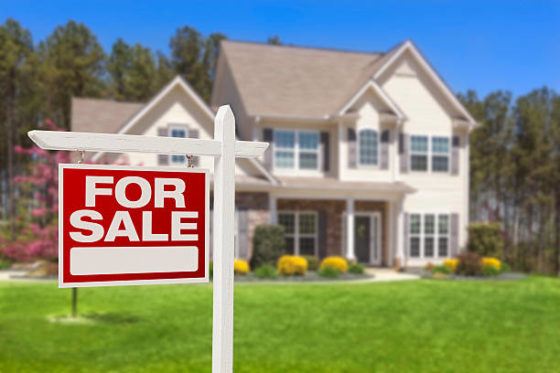 The unusually large drop in home sales is puzzling those who work directly in the industry.  Real estate agents are confused and baffled by the sudden and seemingly unexpected lack of home sales.
Sales of homes plunged in December and real estate brokers are attempting to figure out why.  In fact, the shift was one of the largest that didn't involve some sort of change in government policy, like the homebuyer tax credit. Home sales fell by 4.6% according to NBC Chicago. 
"The latest decline is harder to explain. Perhaps it is the decline in consumer confidence that's been occurring in the latter half of 2018," said Lawrence Yun, chief economist for the Realtors. "The latest numbers do not reflect the lower, current mortgage rates compared to the November figures, so it's really harder to explain."
The supply of homes for sale also rose just more than 3 percent compared with a year ago. Low supply had been holding sales back last spring, despite strong demand, so it would make sense that more supply would boost sales unless this is a sign that demand is weakening.

"This weakness is certainly due to the sharp home price gains along with the rise in mortgage rates," said Peter Boockvar, chief investment officer at Bleakley Advisory Group. –NBC Chicago
That underperformance cannot be blamed on the partial government shutdown, as most of these deals would have been signed in October, well before even the threat of that. It also cannot be blamed on stock market volatility, as that didn't really kick into high gear until mid-November. But it could be market confidence that's on shaky ground.  Back in November, new homebuilders confidence in the housing market plummeted and with new reports about student loan debt shackling millennials, preventing them from purchasing a home since they are already over-leveraged, a combination of things could be going on.
https://www.shtfplan.com/headline-news/student-loan-debt-is-a-crisis-thats-also-impacting-the-housing-market_01172019
It seems simple to put two and two together here, but many are still surprised when they hear the economy isn't doing all that well once you scratch the surface. "Looking ahead to 2019, expect weaker existing-homes sales as the new year ushered in a government shutdown and worsening economic uncertainty," said Cheryl Young, senior economist at Trulia.