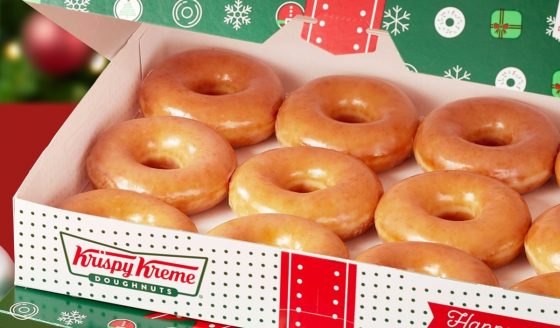 Krispy Kreme is joining in the mass vaccination push to get as many people injected with the experimental gene therapies as possible. The company is offering a free original glazed donut to anyone who shows their vaccination card for the rest of 2021.
So in addition to the gene therapy, people are taking, they get pumped full of sugar as a reward. Welcome to America.
COVID-19 mRNA Shots Are Legally Not Vaccines
Customers can come in any day, at any time, to claim the free treat. No additional purchase is necessary. Krispy Kreme says it also plans to randomly deliver doughnuts to health care workers and volunteers at vaccination centers in the coming weeks, according to a report by Forbes. At a time when we should, allegedly, be overly concerned about our health, people are taking experimental drugs and ramping up their sugar intake.  This feels backward. Shouldn't companies be encouraging people to eat more healthy foods like vegetables and lay off the sugar? Apparently not.  Their job appears to be to help the ruling class get as many people injected as possible.
The chain is also offering employees up to four hours of paid time off to get their own shots of the experimental gene therapies being offered by the control structure. Is this "vaccine" worth it?
The vaccine idea is so good, companies have to bribe people to get it. "Are you doing your health any good by eating a donut a day?" asks Brian of High Impact Flix and Grease Monkey Videos.
Continue to use critical thinking and make sure you stay alert to what they are telling us.  It's been obvious from the start of this so-called "pandemic", which is a scam, that this was never about health. This should be all the more evidence of that, but many people will brush it off as nothing.
To really boost your health, eat the best foods possible, and make sure you get enough vitamins and minerals.  It's pretty obvious that a Krispy Kreme donut is not better for you than a head of broccoli.