This article was contributed by Tom Beck of Portfolio Wealth Global.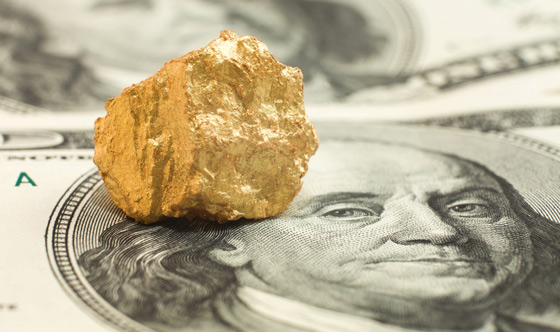 I asked Tom Beck, founder of PortfolioWealthGlobal.com, to email me his thoughts about the incredible story of the Dollar Credit Squeeze, the Repo Operation by the FED. What he put together was so compelling and educational that I asked his permission to share it with you. Please read!
In September 2018, I bought 50 ounces of gold eagles at $1,200. The following week, gold hit $1,180 and I issued an exclusive alert in the newsletter, along with this REPORT, in which I called the bottom. I've never done that before, but the research was so accurate that it would have been a sin not to.
This alert went out one day before gold bottomed, and anyone who bought gold, silver, or my 4 MUST-OWN stocks has made a killing since then.
My premise back then was that the FED had hiked interest rates TOO FAST – no, not too high as some are suggesting because the economy can function even with 3% or 4% on the Fed Funds Rate. But the speed at which they tightened caused such dollar liquidity that I knew that this was the end, especially when Powell (who is CLUELESS) said that "we're a long way from neutral rates." To me, that's like a cab driver telling me to buy NASDAQ penny stocks in the Dot.Com days.
A couple of days ago, we saw this over-tightness in action; the FED has to pull a Repo Operation, which means that the system that greases our economy – the system that BROKE in 2008, the intra-day lending between banks – was about to snap.
Unlike in 2008, when there was over-leverage, today there's EXCESS CASH. In other words, a dollar shortage in the emerging markets while the institutions are cashed up is a new phenomenon.
It means that the FED is about to print currency – when the banks have healthy balance sheets and can do lending.
Trump has basically been calling for this type of scenario for over a year; the media deemed him nuts, but he was DEAD-ON. He was right.
Bottom line, it's September again and I'm calling it again. Gold will not spend much time at the $1,500 level. 
JPMorgan has just been accused of market rigging and if they're forced to cover the shorts, silver could hit $20/ounce in milliseconds.
Watch like a hawk the spread between the S&P 500's dividend yield and the 30-yr bond yield. There is no logic that the world would lend money to Washington until 2049, and get paid the same income as it would from buying stocks.
Two things are about to occur: 
Stock market rally.

Dollar peak.
Gold is going to $1,600 – Don't get left behind!