This article was contributed by Lior Gantz of The Wealth Research Group.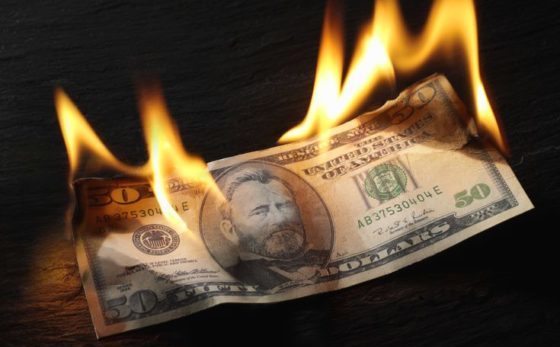 This was one FOR THE AGES; the first COVID-era debate is behind us. Today, I want to REVEAL MY CONCLUSIONS from it, since it was widely-viewed and closely-followed.
For one, Biden's performance WAS WHATEVER…
His replies, to be honest, were MOSTLY MEANINGLESS clichés, which I expected going into it.
His consultants must have coached him a million times not to GET INTO SPECIFICS – that's where his cognitive weaknesses are on FULL DISPLAY and he did follow their advice. He mostly kept his answers vague and WITHOUT CONVICTION.
With a recovery FULLY UNDERWAY (as can be seen above), the Democrats know that they must pull a rabbit out of the hat; THE ECONOMY is certainly synonymous with Donald Trump, so each passing day of it returning TO STRIDE is hurting their (the Democrats) chances to win.
Anyone watching the debate saw the STARK DIFFERENCE in personal rhetorical capabilities; obviously, a vote for Biden is simply a DE-FACTO VOTE against Trump at all costs, since he's fat more up-to-speed on what's happening — he's already in office and has a PULSE OF THINGS.
Even most Democrats know that if the position up for grabs was CEO of a company, Trump would be the better man, so one question is how the REMAINING FEW voters, who are currently on the fence, choose on Election Day, based on social issues, immigration, and healthcare. The other question is HOW MANY people, who normally don't vote, get inspired to do so and FOR WHOM.
These are BIG QUESTIONS.
I'm not an American, nor do I base my decisions in life on who occupies the White House, but I'm sharing this summary of the debate since it matters to you.
While many things in your life won't be GREATLY IMPACTED by either president, some areas will CHANGE if Biden takes over.
Tensions with China and Europe will probably ease if Biden wins, which will make the DOLLAR LESS IMPORTANT. Gold has done well under Trump, but silver hasn't, because of the strong dollar; that will change if Sleepy Joe is in office.
In our view, the moderator of the debate (Mr. Wallace), knowing the ATTENTION SPAN of the average voter is 15 minutes, wanted to SERVE UP Biden with his strong topics first, like Trump's entanglement with the IRS or Obamacare, but Biden didn't SINK TRUMP'S SHIP.
If there's a SECOND DEBATE, Trump will exploit Biden's weaknesses FAR BETTER.
The average Trump voter will never go the other way, but in our opinion, many Democrats could look at Trump and be surprised by his preparedness level to answer questions.
All in all, Trump is again coming FROM BEHIND, at this point.
As you know, in the end, America is a WEALTH MACHINE that favors the rich, under either Republican or Democrat leadership, so the fact remains that the NET WORTH GAPS will continue to widen, unless you do SOMETHING ABOUT IT, by becoming rich and showing others it's possible; an ounce of action is worth a ton of theory.
Financial education is STEP #1 and the more you immerse yourself in how to fix your personal problems, the less you'll depend on government.
Financial intelligence is the BEST CURE for you!
Keep growing.