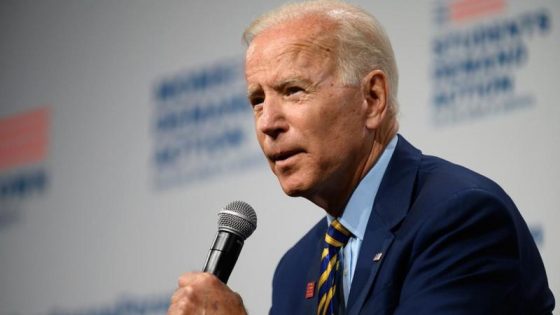 When democrats open their mouths, lies come out. It just happens.  And Joe Biden is no different.  The presidential candidate and former Vice President said that 150 million people have been killed by guns since 2007.
What's odd here, is that guns just don't go out and start murdering people. So to say they have killed anyone is erroneous at best and a propagating to the emotionally weak at worst. The other thing that happened (that's not really so strange): no other democrat or moderator called out Biden after made the false claim in the democratic presidential debates. The Washington Examiner stated that that was because misinformation and factual errors are par for the course in the Democrats' anti-gun narrative.
Biden claims firearms have killed more than half of the U.S. population since 2007 pic.twitter.com/a679hcVbYg

— Tom Elliott (@tomselliott) February 26, 2020
The United States government, of which Biden is an establishment member has killed more people than any private sociopath could.  But if you Google "how many people has the U.S. government killed," you get unsurprising results, and very few of them.  It's more than obvious that that information is not available to the general public and that's because they know we'd turn on them if they told us just how diabolical they really are. (They are manufacturing your consent.) The U.S. military-industrial complex is a mass-murdering machine of war and death, and that's simply not debatable.
What we do know for a fact, is that democide (death by government) has killed over 260 million people the 20th century, and on a path to far surpass that number in the 21st century.
Democide: Government Killed Over 260 Million in the 20th Century, Poised to Kill Billions More in the 21st
So for Biden to claim half the U.S. population has been killed by guns, is laughable. What's worst, is Biden, who was part of the administration the drone bombed countless innocent people, including children, is saying the problem is the general public. He's not the murderous psychopath, that's everyone else because he fabricated the numbers to prove it.
Anti-gun activists also routinely use imaginary or misleading language in the gun debate. As Adams notes, there is no such thing as "rapid-fire magazines" or "gas-assisted receiver firearms," and it is not, in fact, easier to buy an AK-47 than it is to buy cough medicine.
All of this is to say, Biden's debate stage error about half the U.S. population dying from guns isn't just one gaffe in a vacuum — it's standard Democratic fare when talking about guns.
Self-Defense Is A Basic Human Right: A Website That ENDS The Gun Control Debate For Good
This is R. J. Rummel's fourth book in a series devoted to genocide and government mass murder, or what he calls democide. He presents the primary results, in tables and figures, as well as a historical sketch of the major cases of democide, those in which one million or more people were killed by a regime. In Death by Government, Rummel does not aim to describe democide itself but to determine its nature and scope in order to test the theory that democracies are inherently nonviolent.
The underlying principle is that the less freedom people have, the greater the violence; the more freedom, the less the violence. Thus, as Rummel says, "The problem is power. The solution is democracy. The course of action is to foster freedom."
Death by Government is a compelling look at the horrors that occur in modern societies. It depicts how democide has been very much a part of human history. This riveting account is an essential tool for historians, political scientists, and scholars interested in the study of genocide.