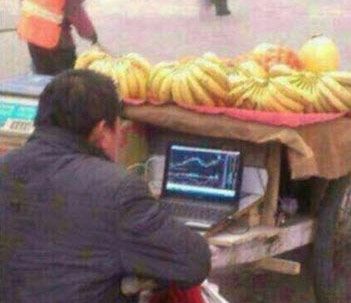 If you're familiar with the story of the shoeshine boy then skip right to the image below.
The anecdote goes that avid investor Joe Kennedy was on his way to work in the winter of 1928 and stopped to have his shoes shined. When the shoeshine boy finished he offered up a tip to Kennedy.

"Buy Hindenburg," he told the millionaire.

Kennedy soon unloaded most of his holdings. When pressed by friends and associates about his reason for selling, Kennedy quipped:

"You know it's time to sell when shoeshine boys give you stock tips. This bull market is over."

Less than a year later stock markets around the world collapsed, leaving tens of millions of people impoverished for decades to come.

Source: Mainstream Financial Experts Recommend: Take Out A Loan And Invest In Stock Markets
It's been reported that hordes of Chinese have transferred their life savings into stock markets in the hopes of striking it rich. According to Zero Hedge, some 7.2 million trading accounts have been opened in just the last two months.
Because, well, stock markets can only go up from here.
All you need to know about the Chinese stock market, and therefore all stock markets worldwide because of the incestual relationships in global finance, is summed up in the image below.
Via Zero Hedge:
When Your Banana-Guy Starts Trading Stocks, You Know It's Over

Presented with no comment… ok well one! WTF!?

Source: @wmiddelkoop

This…

Chart: Bloomberg

No comment… not one… seriously.
And just in case you missed it, it's not just Banana Boys who are now experts in day trading: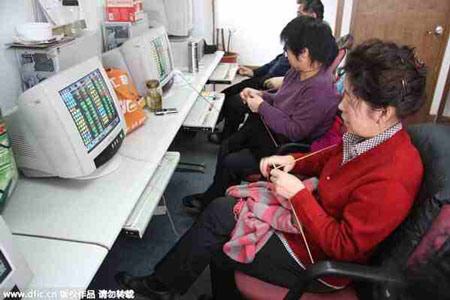 Like the majority of Americans who believe the U.S. economy is good and will only get better next year, millions of Chinese are completely oblivious to the bubbles that have been created around them.
The bust is coming.
Soon.
Hattip Durango Kidd