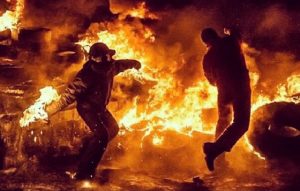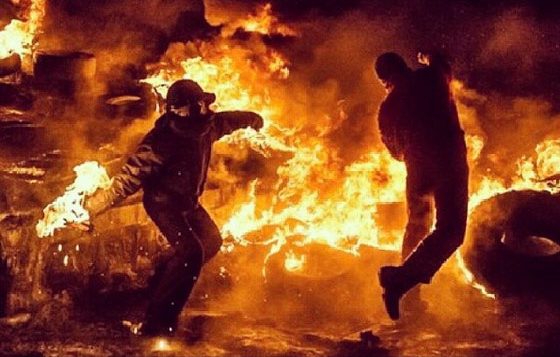 Governments of the world are pushing this "vaccine" that isn't a vaccine hard enough that they are going to be the cause of their own demise. Italy, which has one of the strictest COVID-19 vaccine mandates on Earth is now erupting in violent protests over it.
All Italians will soon be required to show a coronavirus "Green Pass," proving either vaccination, recovery in the past six months, or a negative COVID-19 test from the past 48 hours to enter their workplaces, according to a report by CBS News. Expect a similar reaction if the pressure continues on the population of the United States.
The national mandate will go into effect on October 15, which is Friday. The Green Pass has been required in Italy since August for anyone wishing to dine indoors, use long-distance trains, or almost any form of leisure activity. But the new restrictions go further than any other country in the world, and some workers face suspension without pay if they fail to comply.  "I consider this to be criminal and cowardly blackmail by our highest institutions," said Maria Ballarin, a retiree who joined the march.
"The popular revolution will not stop, with or without us, until the Green Pass is definitively withdrawn," one person said. "Saturday was a watershed between the old and the new. The people decided to raise the level of the clash."
Despite the outrage of some over the national vaccine mandates, the mainstream media, and the ruling class are saying 80% of Italian residents over the age of 12 are already fully vaccinated — a government target that was reached on Saturday, the same day as the protests.
The mainstream media continues to do their due diligence and try to convince people that willingly giving up their freedom is "democracy."
The pressure to take these shots is ongoing globally but the pushback is going to get more intense as the rulers are unable to "vaccinate" close to 100% of those inhabiting the earth.
The time to prepare was yesterday. But if you haven't secured at least some things to help you through a tough societal collapse or economic destruction or an expanded police state. Things continue to ramp up and there's going to be a breaking point.  Those in power have shown they will not relinquish it.  They need everyone to take these shots in order for their agenda to come to fruition, and that's apparent.  Stay alert and use your critical thinking skills.