This article was originally published by Tyler Durden at ZeroHedge.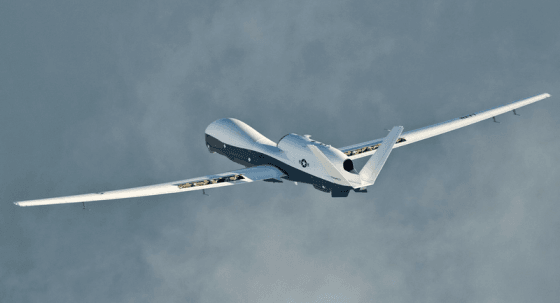 Tensions between the US and Iran flared on Thursday when the Iranian Revolutionary Guard shot down an American drone that was said to have flown into Iranian airspace (the US claims the drone flew over international territory). The drone was reportedly flying over the Strait of Hormuz – that critical chokepoint for the global oil trade – not far from where two oil tankers were recently attacked.
"We will defend Iran's airspace and maritime boundaries with all our might," Ali Shamkhani, secretary-general for the Supreme National Security Council was quoted as saying by state-run Islamic Students' News Agency. "It doesn't matter which country's aircraft cross our airspace.
IRGC Commander Hossein Salami said shooting down the drone had sent a clear and strong message for the US: Iran's borders are 'red lines' and though Iran doesn't seek war, Iran is ready for war. The US, meanwhile, denies that the drone crossed into Iran's airspace, and says it was in international airspace the whole time.
The news sent oil prices surging, with Brent up as much as 3%. President Trump has been briefed on the incident and the White House is "monitoring the situation." The US military has branded the shooting "an unprovoked attack."
The shooting follows attacks on six tankers in the region, which Iran has denied responsibility for (including the two from last week). On Wednesday, a news agency operated by Iran-backed Houthi rebels in Yemen said that the rebels had hit a power station in Jazan, Saudi Arabia, with a cruise missile, though these reports weren't independently verified.
Numerous geopolitical experts warned that Thursday's incident "significantly raises" the prospects for international conflict.
Particularly after the US dispatched more troops to the region last week, tensions between the US and Iran just won't subside, with Tehran still furious over US sanctions on oil sales.  With Tehran poised to violate its agreements under the JCPOA on enriched uranium stockpiles, many are fearful that a 'hot war' between the US and Iran might erupt.  If it did, some of Washington's biggest geopolitical adversaries (Russia and China) could get involved, triggering WWIII.