This report was originally published by Tyler Durden at Zero Hedge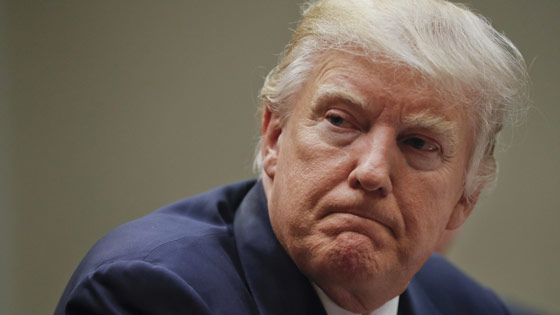 In an eerie analogue of what is about to take place, on March 5, 2002 President George W. Bush imposed tariffs as high as 30% on global steel imports.
The temporary tariffs of 8–30% were originally scheduled to remain in effect until 2005. They were imposed to give U.S. steel makers protection from what a U.S. probe determined was a detrimental surge in steel imports, as more than 30 steel makers had recently declared bankruptcy. Canada and Mexico were exempt from the tariffs because of penalties the United States would face under NAFTA. Additionally, some developing countries such as Argentina, Thailand, and Turkey were also exempt.
The response was immediate.
Domestically, some of the president's political opponents, such as Democratic House Representative Dick Gephardt, criticized the plan for not going far enough. For some of the president's conservative allies, imposing the tariff was a step away from Bush's commitment to free trade. Critics also contended that the tariffs would harm consumers and U.S. businesses that relied on steel imports, and would cut more jobs than it would save in the steel industry.
The international response – like now – was more vocal.
Immediately after the announcement, the European Union announced that it would impose retaliatory tariffs on the United States, risking the start of a major trade war. To decide whether or not the steel tariffs were fair, a case was filed at the Dispute Settlement Body of the World Trade Organization (WTO). Japan, Korea, China, Taiwan, Switzerland, Brazil and others joined with similar cases.
In a decisive decision, on November 11, 2003, the WTO came out against the steel tariffs, saying that they had not been imposed during a period of import surge—steel imports had actually dropped a bit during 2001 and 2002—and that the tariffs therefore were a violation of America's WTO tariff-rate commitments. The ruling authorized more than $2 billion in sanctions, the largest penalty ever imposed by the WTO against a member state, if the United States did not quickly remove the tariffs.
In retaliation, the European Union threatened to counter with tariffs of its own on products ranging from Florida oranges to cars produced in Michigan, with each tariff calculated to likewise hurt the President in a key marginal state.
But it was the market's response that broke the camel's back: what followed immediately after the tariffs were announced was a 30% plunge in the S&P 500, a slump in the dollar and a rally in bonds that slashed 10Y yields in half.
After receiving the verdict, both from the market and the WTO, the United States backed down and withdrew the tariffs on December 4, 2003.