This article was originally published by Kenneth Ameduri at Crush the Street.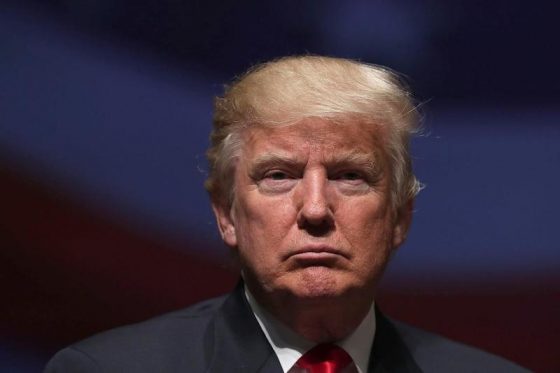 There is nothing the liberal globalist elite would love more than to pin Trump in a corner and impeach him. At this point, they've gone off the deep end far enough to where if Trump found the cure for AIDS, they would still hate him.
Nancy Pelosi's impeachment probe has completely detracted the media's focus on what was one of Trump's most monumental moments: addressing members of the UN in what was a truly remarkable address that patriots of the United States will certainly look back on with pride.
And maybe it's no coincidence that the scrutiny is falling on Trump right after he delivered a hard-hitting speech to world leaders at the United Nations where he told everyone to their faces to reject globalism.
"The future does not belong to globalists; it belongs to patriots," said the President.
Take it in because we have the most transparent and direct president the country has ever seen, and the media — along with Pelosi and the rest of the Democrats — have put blinders on to block any chance of harvesting any truth from what Trump has done.
We saw direct shots fired at the media from the President: "A free society cannot allow social media giants to silence the voices of the people… And a free people must never, ever be enlisted in the cause of silencing, canceling or blacklisting their own neighbors."
Solidification of Trump's Second Term
This attempt to impeach President Trump will once again expose liberal lunacy, and I'm confident that this will fail and solidify Trump's re-election in 2020.
From Robert Mueller to Russiagate to fake racism and everything else the media has tried to smear Trump with, the impeachment attempt will once again blow up in their faces and put a bad taste in the mouths of those who still trust what comes out of the bought-off and controlled press.
By the way, less than half of Americans support Trump's impeachment, even after the news broke of his call with Ukrainian President Volodymyr Zelensky, and the ones that do are being manipulated to believe the lies coming from the left who feel they have some heavenly-ordained moral high ground over those who support the President and are looking at the facts objectively.
President Trump is dealing with multiple fires and is, as we all know, attempting to manage the global economy as best as possible.
There's no doubt that the President is attempting to defy gravity to take on the role as captain of a ship that's already struck an iceberg.
In many ways, the economy has looked strong on the outside, but there are certain weaknesses that cannot be ignored. It's much like a young and strong 25-year-old might have the optics of health even though they have cancer building up inside.
The economy is like a drunk on their 12th glass of whiskey and needing a 13th out of dependence, and the Fed is the dispenser of Jack Daniels.
Keep in mind that after World War II, the entire Western World outside of the U.S. was in shambles. China was still in the Dark Ages and miles from anything close to the economy they have cruising along today…
The trade deals of past decades were lopsided to favor less fortunate countries to divert additional capital into their economies. Today, the disparities are vastly different.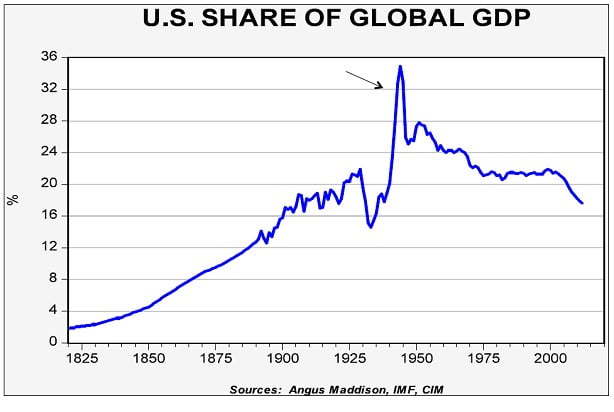 This degradation of US power across a global scale is the reason why trade deals are front and center discussions and will be a major trigger point for headline news market disruptions for the next few years as the world churns through these changes.
I'm humbled to be interviewed on a weekly basis by some of the most recognized channels in the alternative media space, and one of the biggest questions I get is "what's going to set off the SHTF moment in the economy?"
But if we look behind us, consider the catalysts that triggered some of our previous recessions:
The 1973 recession the U.S. saw was linked to the quadrupling of oil prices, which then led to stagflation.
In 1990, there was the Gulf War Recession. Iraq invaded Kuwait, which spiked the price of oil, which caused manufacturing trade sales to decline, along with manufacturing moving offshore because of NAFTA.
In 2001, we had the Dotcom bubble burst, along with 9/11.
In 2008, we had a subprime mortgage crisis.
What most (or even all) of these recessions have in common is that they're catalyzed by what would otherwise be called a black swan. After an economy gets extended to a certain point, something is going to eventually trigger a correction. Or put differently, when a dog gets to be 15 years old, you may not know exactly if it's going to be cancer, heart failure, or simply the inability to move anymore that ultimately overtakes its life, but at that point, it's inevitable.
What we saw in mid-September with repo rates spiking was something that threw even many of the gurus for a loop. This is a market that channels more than $1 trillion through Wall Street every day without any real attention for regular operations of the big banks and hedge funds.
The Federal Reserve Bank of New York said it would increase the size of scheduled operations to provide short-term cash loans to financial firms. The Fed said it would increase the size of overnight cash loans offered through the market for repos from $75 billion to $100 billion while doubling the size of a two-week offering to $60 billion.
Since the Fed ended the policy of QE five years ago, it pivoted to buy highly-liquid bank securities to boost overall bank reserves. The hope of that highly-experimental policy was that the increased liquidity would encourage banks to lend more and spur economic growth at the depths of the downturn.
When the repo market seized up, essentially what had happened was there was an extraordinary demand for cash and companies agreed to pay the much higher repo rates simply as a supply and demand function. What we are seeing is front and center display on how much the markets have depended on artificial stimuli and how quickly "normal" could be disrupted.
This is why I feel the Fed is in a de-facto permanent QE mode.
In my opinion, the window of opportunity to be hedged for a "normalcy" disruption is closing…
Consider that both gold and silver are in high demand, with 31 tons of gold being purchased globally this week, India buying a sizable 3% of the worldwide silver market, and prices just scratching the surface on where fair market value is.
From the internal political divide to the wealth gap, global changes, and a central banking system that's continuing to attempt to squeeze water out of a rock, there is no time like now to be positioned for the most extreme boom and bust cycles our generations have ever seen.