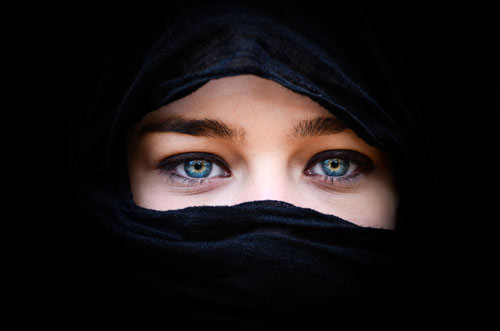 Since millions of women in the United States support the unrestricted immigration of middle eastern "refugees" we thought it appropriate to give them a warning about the kind of mentality they can expect, because apparently the sexual assaults and rapes in Europe aren't enough.
According to an Islamic Council made up of clerics and scholars, Pakistani husbands can now beat their wives if they refuse certain requests.
The head of a powerful Islamic council is refusing to back down from a proposal that make it legal for husbands to "lightly beat" their wives in Pakistan, despite ridicule and revulsion including calls that maybe the  clerics should stand for their own gentle smack down.

Speaking to reporters, the chairman of the Council of Islamic Ideology, Muhammad Kahn Sherani, said a "light beating" should be a last resort.

"If you want her to mend her ways, you should first advise her. … If she refuses, stop talking to her … stop sharing a bed with her, and if things do not change, get a bit strict," Sherani said, according to Pakistan's Express-Tribune newspaper.

If all else fails, he added, "hit her with light things like handkerchief, a hat or a turban, but do not hit her on the face or private parts."

Source: Washington Post

According to the report, there are a number of reasons for why a light beating might be in order:
A husband should be allowed to lightly beat his wife if she defies his commands and refuses to dress up as per his desires; turns down demand of intercourse without any religious excuse or does not take bath after intercourse or menstrual periods.
How can such an ideology ever assimilate to Western laws that protect everyone, including women, equally under the law?
Related:
Watch This Angry Foreigner: Here's What Happened In Sweden When Muslim Immigrants Swarmed Their Country
Sweden Covered-Up Systematic Rape During Festival Because Migrants "Awkward to Write About"
Muslim Man Warns Germans: "We Will Marry Your Daughters And Conquer You With Births"
The Refugees Didn't Realize This European Woman Was Fluent in Arabic