This report was originally published by Daisy Luther at The Organic Prepper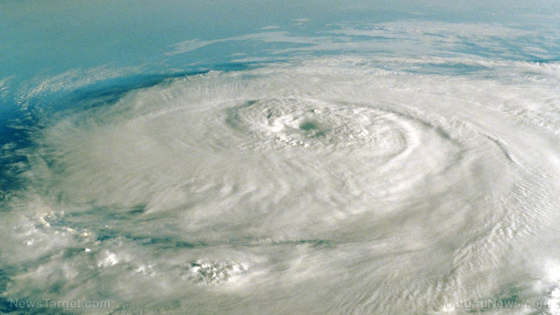 If you live near the East Coast, you should take some time now to start prepping for Hurricane Florence and the storm cells that are right behind her.
Hurricane Florence is currently a Category 4 storm that is gaining power in the Atlantic, although it still about a thousand miles away from any landmass. Florence is aimed dangerously close toward Bermuda and could then hit the Eastern Coast of the United States with a Category 5 fury if the simulations are correct. The Southeast and Mid-Atlantic states would bear the brunt of Florence, but the effects could reach as far as southern Maine.
How sure are we that Hurricane Florence will hit the US?
There are two possible scenarios, according to models found on the Washington Post website. #1, it hits the East Coast and #2, it turns and heads harmlessly back out to sea.
This far in advance, it's impossible to say which of the two tracks Florence will take. There are a lot of variables…but one scenario bears a chilling resemblance to a devastating 1933 hurricane.
A storm in Florence's current position has never struck the United States in recorded history. However, the prevailing weather pattern could provide an exception. A giant ridge of high pressure over the North Atlantic has a chance to steer the storm toward the U.S. mainland unless a trough of low pressure is able to capture the storm late this weekend and turn it more out to sea.

Eric Webb, a graduate student in meteorology, pointed out on Twitter that the 1933 Chesapeake-Potomac hurricane took an unusual track over Bermuda into the Mid-Atlantic coast. That storm pushed a massive tidal surge of 11 to 12 feet up to the Potomac River, flooding parts of Washington.  While Florence is positioned somewhat to the north of that 1933 storm, the specter of it taking a similar track needs to be carefully monitored.
Others are likewise concerned.
"Very concerning shift in the EPS ensemble guidance with Hurricane Florence … must now seriously consider this storm a U.S. landfall threat. Still considerable uncertainty about a possible / hopeful turn away from the coast out to sea. Continue to monitor thru the weekend."
Very concerning shift in the EPS ensemble guidance with Hurricane #Florence … must now seriously consider this storm a U.S. landfall threat.

Still considerable uncertainty about a possible / hopeful turn away from the coast out to sea.

Continue to monitor thru the weekend. pic.twitter.com/m692qfL48s

— Ryan Maue | weathermodels.com (@RyanMaue) September 5, 2018
You've got a one-week warning.
If Florence hits the East Coast, we could expect landfall in approximately 8-10 days. That means you have a one-week warning and you'd be wise to use it to get prepared if you live anywhere near the East Coast, from Georgia on up to southern Maine. Even if you are a couple of hours inland, you can expect torrential rain, flash floods, and damaging high winds. This could lead to lingering floods, power outages, and wind damage to structures.
For the love of all things cute and fluffy, do not wait until Florence is guaranteed bearing down on you. USE THIS TIME TO GET PREPARED. If you wait until everyone else is panicking, you won't be able to lay your hands on supplies like water, batteries, flashlights, etc.
Do you need help getting prepped for a potentially Category 5 hurricane? I've got you covered in this thorough guide. 
You're going to want to stock up on the following:
Water
Emergency food and a way to cook it
Emergency lighting
Supplies to protect your home like plywood, duct tape, tarps, etc.
Spend the week making preparations that won't waste your time, even if Florence does go back out to sea.
Trim any trees that are hanging over your house.
Check your supply of batteries.
Figure out what might become a projectile in your yard and make a plan to secure it.
Clean out your gutters
Check your roof to be sure that there aren't any loose shingles or potential places for a leak.
Get prepped, because if Florence hits, the storm will rival last year's Harvey, Irma, and Maria. And the way our luck has been going with disasters lately, I wouldn't be one bit surprised if it does make landfall.
Resource
The Prepper's Hurricane Survival Guide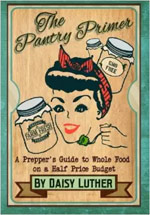 Please feel free to share any information from this article in part or in full, giving credit to the author and including a link to The Organic Prepper and the following bio.
Daisy is a coffee-swigging, gun-toting, homeschooling blogger who writes about current events, preparedness, frugality, and the pursuit of liberty on her websites, The Organic Prepper and DaisyLuther.com She is the author of 4 books and the co-founder of Preppers University, where she teaches intensive preparedness courses in a live online classroom setting. You can follow her on Facebook, Pinterest, and Twitter,.