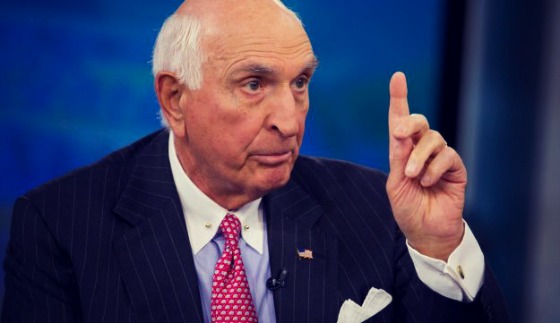 For some reason, many millennials (and even some older adults, like the actor Jim Carrey and politician Bernie Sanders) believe that capitalism is the cause of all of America's woes, and that socialism is the solution.
Those who advocate for socialism fail to accept Venezuela as a cautionary tale, claiming that "other" problems caused the collapse of that country. Funny, because even Venezuela's President Nicolas Maduro has admitted that his socialist economic model has "failed" amid food and medicine shortages and failing infrastructure. The inflation rate in Venezuela is forecast to reach 1,000,000% by the end of 2018, and the country's GDP is set to plummet 18%.
Proponents of socialism often claim that Nordic countries like Sweden are examples of socialism "working", but what they do not understand is that those nations actually are "capitalist societies with a welfare state," as Daniel Lacalle explains in Face It, Nordic Countries Aren't Socialist. In Nordic countries, Lacalle writes, "Private property is guaranteed by law and citizens' savings are fully private and free of government control. All Nordic countries have been lowering the tax wedge and — until the recent US tax cuts — had lower corporate tax rates than the US."
In a recent interview with Yahoo Finance's Julia La Roche, Ken Langone – the billionaire investor, businessman, and philanthropist co-founder of Home Depot – cited the market crash that followed the demise of Lehman Brothers as the reason many millennials have a negative view of capitalism.
To the millennials who favor socialism, Langone has a message:
"I'll put you in my plane and I'll fly you down to Venezuela, and let's see how good socialism is doing down there."
Lagone, whose new book, I Love Capitalism! was published in May, explained that the criticisms many millennials have of capitalist systems were likely borne out of growing up through the Great Recession. One of the most visible effects in the wake of the recession has been the increasing burden of student loan debt, which has caused some young people to delay life milestones.
"But that wasn't capitalism," Langone said of the market crash and recession. "That was a system that's gone amok."