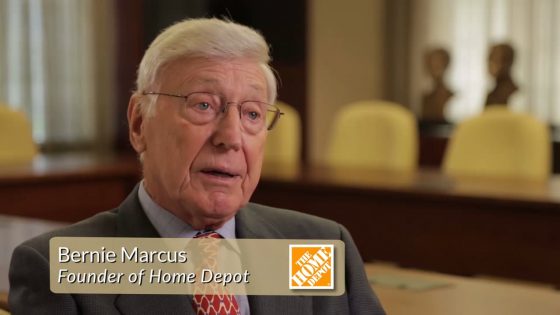 Home Depot's co-founder Bernie Marcus took a shot at Democrats during an interview with Fox News on Saturday. Marcus attacked Democrats for their lack of understanding the basic fundamentals of economics.
But let's be real first.  If socialists understood even a microscopic amount of economics, they wouldn't be socialists and ridiculous things like Oregon voters literally voting themselves a tax increase (on healthcare insurance policies and hospitals, nonetheless) would never happen.  Democrats bank on emotions without any regards to facts or evidence. Now that we've gotten that out of the way, it's easy to see why Marcus said Democrats "don't have any brains."
"Democrats, use your stupid brains. You don't have any brains and don't understand what happens," Marcus said on Fox News on Saturday. "This is not going to turn overnight. Corporations are not going to open 14 buildings overnight. Come on, give me a break, you've got to use your brains," he said, referring to improvements in the economy.  According to The Hill, Republicans have said the recently passed GOP tax plan is helping the middle class, pointing to bonus announcements from companies such as Home Depot.
The home improvement retailer announced last week it would be doling out $1,000 bonuses for employees who have worked at Home Depot at least 20 years. Hourly employees who have worked for the retailer less than two years can expect a $200 bonus. Workers who have been at the company for 10 years to 14 years will get $400. Meanwhile, Democrats keep arguing that tax breaks only help the wealthy and corporations.
Representative Debbie Wasserman-Schultz, a Democrat from Florida, came under fire after she downplayed the $1,000 bonuses a number of companies have announced.  "I'm not sure that $1,000 — which is taxed, taxable — goes very far for almost anyone," she said. So what she's saying is taxation is theft? The government is stealing part of their rightly earned bonuses? That's what we heard…
Hopefully, the left will get it together.  They look like toddlers throwing a tantrum because they don't understand the simplest of economic math.  How on earth did a group of elitists convince their followers that the government stealing from people is a good thing?  It just goes to show how powerful propaganda can be.