Editor's Note: If anyone can make 1+1=3, it's our benevolent government bureaucrats. Jim Quinn of The Burning Platform gets into the nitty gritty of the economics, math, and statistics being used to justify separating hard working Americans from their money. You'll be amazed at the sheer insanity of it and you'll likely realize (if you haven't already) that the fiscal crises plaguing America can only end with a total collapse of our way of life. 
---
Help me out here…
"Extending aid to the unemployed is not only the right thing to do, it is also one of the best ways to stimulate economic growth."
That has become a frequent talking point whenever the subject of unemployment compensation is discussed.
New Hampshire Senator Jeanne Shaheen used that argument during an MSNBC interview.
 "This is one of the best things we can do to help stimulate the economy, because for every dollar we put in unemployment, it pays back about $1.60. And we know that people who are on unemployment are going to go out, and they're going to spend that money, they're going to pay for groceries at their local grocery store, they're going to buy gas in their car." —-from an article posted by PolitiFact.com
PolitiFact.com rated Senator Shaheen's statement as "Half True." Well, if it's half true, that means it is also half false. So I sent Senator Shaheen a simple math test. I was surprised when she replied, and this is one of her answers. Her strong suit is not math.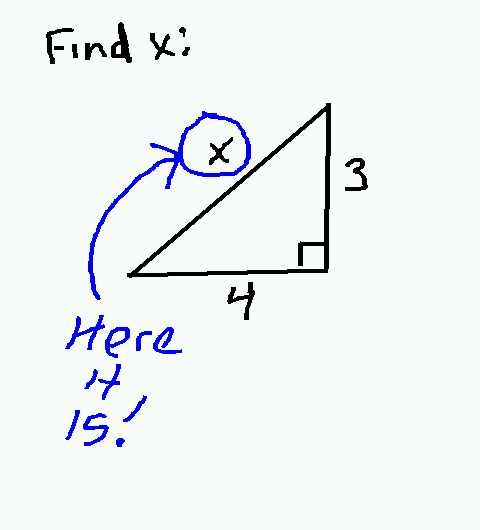 Help me out here. I'm simply incapable of following the economics and math of sending checks to the unemployed. It may be due to a case of being terminally feeble-minded, but I don't understand how an unemployed person spending a tax dollar drawn out of a state or federal treasury can magically produce a $1.60 return to the economy. In other words, the taxes YOU paid out of your labor were worth only a dollar, but somehow your tax dollar was suddenly worth $1.60 if the government takes it from you and sends it to someone who is unemployed and spent it.
Think about that. Your taxed labor is worth $1.00, while someone else's non-labor is worth $1.60. One might say, "Well, you didn't spend it." Of course you didn't. The government took it from you. But if the government lets you keep it and you spent it, is THAT suddenly worth $1.60? I have yet to find anyone who says it is. Oh, one more thing. Are there overhead expenses in handling your tax dollar, such as the salaries of hundreds or thousands of state and federal employess who take dollars out of the tax pile and process them over to the unemployment compensation pile? Yes. Are these overhead expenses part of the magic $1.60 equation? I'll bet they aren't. Here's the new math, and it's pretty damn close to what Senator Shaheen is claiming.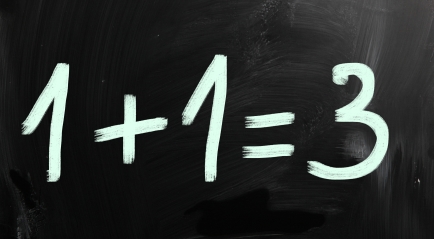 It gets worse. If you go to some websites, you'll discover that spending unemployment dollars actually DECREASES THE NUMBER OF PEOPLE IN POVERTY AND CREATES JOBS, MILLIONS OF JOBS. Don't believe me? Here's some quotes from the website of Center for American Progress (CAP) (Footnote 1), and its logic is being used by many high-level federal elected leaders, including Senator Shaheen.
"Over the past few years, unemployment benefits have played a key role in helping unemployed workers pay their bills while they search for a new job. (Ok, I'm with you so far.) There are fewer people living in poverty in the United States because of these benefits. The Census Bureau has reported that unemployment benefits pulled 3.2 million people out of poverty in 2010, on top of 3.3 million in 2009."
Yikes! These statements peg the WTF meter. Then explain how the number of people in poverty has increased from 11% to 14% of the total population over that same time period, according to that same Census Bureau, which I quote as follows.
"The annual poverty rate rose to a rate of 11.3 percent in 2007 and increased from 11.3 percent in 2007 to 13.2 percent in 2009. The 2011 annual poverty rate of 14.0 percent was higher than the 2009 annual poverty rate of 13.2 percent."
So, how could over 6.5 million people be pulled out of poverty by unemployment compensation when nearly 10 million MORE people went into poverty in 2009-2011? Here's the math that CAP used.
Back to more from these geniuses from CAP.
"Unemployment benefits also boost the economy. They provide the biggest bang for the buck of the various kinds of government spending. Over the Great Recession, for every $1 spent on unemployment insurance benefits, the economy grew by $2, since recipients typically spend—not save—those dollars. That spending helps boost local economies as the unemployed can continue to pay their mortgage or rent and put food on the table." 
Wow, this one tops Senator Shaheen's claim of $1.60.
And even more from CAP.
"The boost that benefits provide leads to job creation. According to a 2010 analysis by Wayne Vroman (Footnote 2), an economist and senior fellow at the Urban Institute for the Department of Labor, unemployment benefits increased employment on average by 1.6 million jobs each quarter from mid-2008 through mid-2010. Of that increase, nearly 900,000 more jobs existed because of regular unemployment benefits, while two federally financed programs—Emergency Unemployment Compensation and Extended Benefits, which provide additional weeks of benefits after workers have exhausted the standard 26 weeks—were responsible for increasing employment on average by slightly more than 700,000 each quarter."
Yumping Yiminy, am I going mad? This gibberish says, "The longer you don't work and continue to draw and spend unemployment compensation, the more jobs you create." Did you do the math on that statement? I did. There are 8 quarters from mid-2008 through mid-2010. So 8 x 1.6 million jobs created per quarter equals 12.8 million jobs created. FROM UNEMPLOYMENT COMPENSATION, for Pete's sake. Yet the Federal Reserve states that the total number of people employed in the U.S. during that exact same time period went DOWN by 8.7 million.
I just know that there is someone out there in the cyber world who can straighten me out on this. Am I incapable of critical thinking? Were the math and econ teachers in my caveman K-12 and higher education experience all fools? Is this where I'm headed? Some might say I'm already there.
Footnotes.
(1) The Center for American Progress (CAP) is no fly-by-night organization. It is a powerful, well-connected and partisan liberal public policy research and advocacy organization. Its website states that the organization is "dedicated to improving the lives of Americans through progressive ideas and action". CAP presents a liberal viewpoint on economic issues and has its headquarters in D.C. Its president and chief executive officer is Neera Tanden who worked for the Obama and Clinton administrations and for Hillary Clinton's campaigns. Its first president and chief executive officer was John Podesta, who served as chief of staff to President Bill Clinton. Podesta remains with the organization as chairman of the board and currently serves as a counselor to President Obama. He was born in Chicago.
(2) "According to a 2010 analysis by Wayne Vroman, an economist and senior fellow at the Urban Institute for the Department of Labor" Did that quote from the article, made by the Center for American Progress, lead you to believe that Vroman works for the USG, specifically the Department of Labor? He does not. He is an employee of the Urban Institute, a so-called "non-partisan think tank" established in 1968 under the Lyndon Johnson administration. It receives 55% of its income from the federal government for "studies." 100% of the Urban Institute's employees political contributions went to Democrats, as reported by U.S. News and World Report in 2013. Uh, that's my definition of non-partisan.