This article was contributed by Portfolio Wealth Global.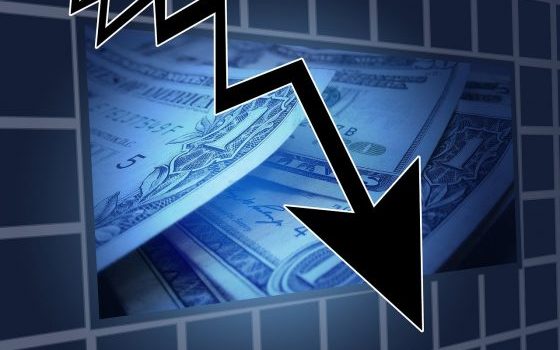 In WW2, in order to defeat the German army and save Europe from total annihilation, both the Russians and Americans fought a common enemy, which was Hitler's nightmarish vision for Europe and, indeed, the world. It wasn't a real alliance, though. The two countries had vastly different approaches to life on planet Earth and as soon as this mission was completed, each of them went on their own separate ways.
The Democrats and Republicans saw a common enemy in the past few months. It isn't the virus; it is the disappearance of the American consumer.
Here's a question that every politician, on both sides of the aisle, has asked himself in the past few months: Just how important is spending to the GDP of the country? It's estimated to be around 70% of it!
Now you see why, despite having no confidence in each other's policies and truly remarkable levels of personal disgust and animosity towards certain players in the equation, they were able to rush stimulus bills through. The enemy was too great to fight over the usual stuff, so they put it aside for the greater good.
It doesn't seem likely that will continue after the elections are concluded.
What is America about? You got your answer in the past few months; the United States of America is a business enterprise, masquerading as a country.
The glue that binds all Americans together doesn't exist anymore. If one does a road trip, passing through the various states that comprise the union and asks the following question: Has President Trump handled the crisis successfully or not? I guarantee that he'll receive such a buffet of opposing answers that the only conclusion he would be able to make is that people are emotional right now, not logical.
What I want to do is re-introduce reason and common sense to the equation and to show you the potential realities ahead of us:
Biden wins and Democrats sweep the House and Senate.
Biden wins, but Republicans hold the Senate.
Trump wins, but Democrats sweep the House and Senate.
Trump wins and Republicans hold the Senate.
If possibility (A) occurs, this is the trajectory American enterprises will take: Green initiatives, solar energy, cannabis legalization, plenty of infrastructure programs, and continued reliance on outsourcing.

If possibility (D) happens, we're looking at bigger defense budgets, better conditions for the banks, and massive upside for tech. The energy industry might get help as well.

In both cases, we believe infrastructure is important to both parties.

Lastly, what we're seeing with the dollar looks to be over-stretched. We believe it has bottomed in the near-term, so a HANDS-OFF approach seems to be ideal with precious metals until the storm passes.

The dollar has been extremely weak since the FED had made their presence felt in March and April.

In the last two months, though, the FED has largely exited its aggressive asset purchases.

Clearly, markets are taking this as a sign that the recovery is strong and that there's no rush for more injections, but that's all wrong.

Most small businesses are toying with bankruptcy; seriously, it's bad out there!

The stock market isn't the gauge of the Main Street environment at all.

We are 100% confident that more aid is on the way.

[DISPLAY_ULTIMATE_SOCIAL_ICONS]