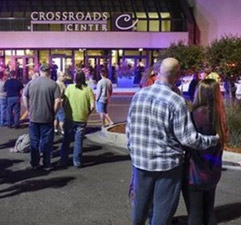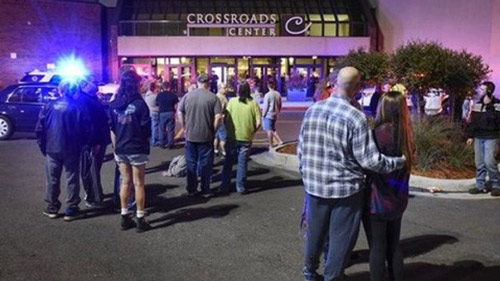 It looks like terrorists have finally figured out where to go to inflict mass casualties on the most innocent of Americans.
On the same day as two separate improvised devices were detonated in New Jersey and New York, a knife wielding terrorist dressed in a private security uniform and claiming allegiance to ISIS walked into the St. Cloud Crossroads Mall in Minnesota, asked passersby if they were Muslim, and then proceeded to stab them.
The man slashed at least eight people and had planned to hurt or kill more but he was stopped dead in his tracks by a lone individual with a concealed handgun.
KVSC reports via Red Flag News:

There were eight victims taken to the St. Cloud Hospital's Emergency Room. Seven have been released but one remains in the hospital with non-life threatening injuries.

Chief Anderson then spoke at a press conference. He says there was only one assailant who came into the mall after 8 p.m. He reportedly made praises to Allah and one worker at the mall says victims were asked if they were Muslim before they were attacked. The suspect was later shot and killed by an off duty police officer from another law enforcement agency. Authorities believe the suspect was working alone.
Off duty police officer or civilian is of no matter. What matters is that he had a firearm with him and used it to stop someone who had, up until his death, intended to injure, maim or kill as many people as possible.
While we understand that politicians like Hillary Clinton want to disarm Americans and believe that only they deserve protection, the fact is that guns in the hands of law abiding American citizens save lives.
Terrorists should not be given safe spaces like gun free zones to inflict damage at venues that are often patronized by families.
Video Report:
Also See:
Congressman: Only Politicians Need Firearms for Protection
Trump: "Hillary's Bodyguards Should Drop All Weapons. Let's See What Happens To Her"
Justified Self Defense: Mom Kills Armed Intruder with Shotgun; 9-1-1 Operator Gives Her the OK To Shoot
Take No Prisoners: Self Defense Killings in Detroit Spike to 2200% Above National Average; Justifiable Homicide up 79%
Surviving A Mass Shooting: This Is What You Must Do If Confronted By An Assailant Who Is Intent On Killing You