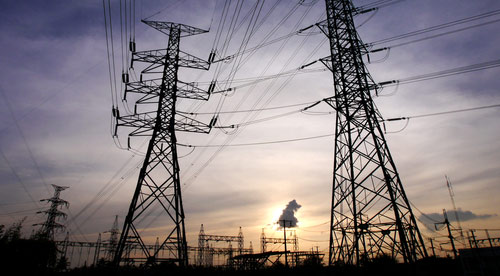 The threat of an ISIS attack on U.S. soil has become a tangible possibility and a perhaps an inevitable one, with the Paris attacks demonstrating how easily terrorists can infiltrate Western nations and target public areas.
The political chaos that is enveloping the globe with the demise of the dollar and the eruption of war in Syria and other locales makes this nation ripe for another catastrophic event – perhaps to manufacture support for military strikes or more venues of war in the Middle East.
With that in mind, the United States and North American Energy Reliance Corporation has launched two days of high level national security exercises for today, November 18, and November 19. Known as GridEx III, simulations will engage top energy executives and senior government officials, including those in Homeland Security, in scenarios for an attack on the power grid.
According to the GridEx III fact sheet, the multi-level exercise is:
"An opportunity for utilities to demonstrate how they would respond to simulated coordinated cyber and physical security threats and incidents" (source)

"NERC's grid security exercise (GridEx III) is designed for electric utilities to exercise their response to simulated coordinated cyber and physical security threats and incidents… GridEx III will help participants strengthen their capability to respond to and recover from severe events affecting the reliable operation of North America's bulk power system…"

"NERC is also coordinating a separate tabletop discussion for industry executives and senior government officials."

GridEx III provides an opportunity for utilities to exercise their physical security and cybersecurity procedures in a learning environment… The exercise is focused on security and operational response." (source)
The exercise includes scenario training with players who will think the live operations and/or crisis are real, and include "fake news broadcasts" that may be indistinguishable from legitimate reports to employees and observers involved in the response:
Player–shielded from scenario knowledge; participate as if exercise events are real

 

Observer –only gets limited visibility during the exercise of fake news broadcasts, crisis communication releases, and social media
While only planned as an exercise, these scenarios could go live at any time, and may come from a terrorist attack inside the U.S.
The most devastating scenario for attack on the U.S. would involve an electromagnetic pulse (EMP) weapon that, if deployed, would likely take down the entire power grid, wipe out all unprotected electronics, and – through the ensuing disaster, render hundreds of millions of people without electricity, food or clean water, as well as other necessary services. The overwhelming scale of the event would be beyond the capabilities of the government to handle.
Many experts have predicted that such an EMP event, which could come deliberately from an enemy or naturally from a solar flare, could literally result in the death of 90% of the population. Nearly as threatening is a cyber attack, which could also take down the grid, or target any number of vulnerable substations across the country.
These scenarios would be absolutely crippling to the United States and deadly to much of its population. The previous GridEx exercises, which were held in November 2013 and November 2011, also dealt with similar threats.
The ties to national security and the federal government are strong. NERC senior vice president and chief security officer Marcus H. Sachs has held top secret security positions and served as a cyber security adviser to the DoD, the President's National Security Council and Homeland Security.
Dave Hodges, of the Common Sense Show, was among the only alternative media sites to report on the new round of GridEx exercises, and their potential to go hand in hand with fresh threats from ISIS (a proxy terror group that is sponsored by the West and Arab Gulf nations).
Tomorrow is the beginning of GRID EX III. Many have contacted me believing that November 18th will mark the beginning of a devastating false flag event in which the power grid will be taken down. I have to admit, that just like Paris, the 7/7 London Bombings, the Boston Marathon, and 9/11 we are witnessing a live drill taking place that simultaneously went live and were the next big false flag event.

Should we take this threat seriously? There is no question that this event could potentially have "false flag" written all over it. Many have expressed grave concern over the timing of GRID EX and what just took place in Paris.

Greetings:

Something virtually no one is talking about is that in three days November 19, 2015 GRID-EX III will be taking place here in the U.S. Of course the main street news does not mention it but beyond that, the so called alternative media has been virtually silent about this drill. If you recall a couple years ago when the GRIX-EX II drill took place the alternative media was all over it. Why the total silence now on GRID-EX III?

False flags usually occur when there is a drill going on. Could this year be the year that GRID-EX goes live?

With all that has been going on in France and with the man in the whitehouse not shutting our borders it is conceivable to me that ISIS cells inside the U.S. could spring to life during the GRID-EX III drill and attack our grid and take it down.

Just something to think about,

Larry

[…]

If an EMP were to occur, the major catastrophic threat would come in the form of nuclear power plants that would go into meltdown. This is the worst kind of false flag attack that I can envision.
A grid down event could prove to be the false flag event that puts America into a martial law state of emergency, and the consequences could be extreme.
Then again, it may never happen.
But the fact remains that the nation is extremely vulnerable, and the powers that be are literally fueling America's own destruction and inviting disaster.
Rogue cells inside a legitimate drill could be used to take down power substations or in fact the entire grid, and the coordinated emergency response teams would play along in real time as if it were only a scenario. By then, it might be too late.
Individuals, on the other hand, can be prepared to withstand the worst. Back up electronics can be stored and protected in makeshift Faraday cages, while survival infrastructure, including solar energy, alternative fuels, as well as food and supply preps can be readied to survive after hell is unleashed.
Government agencies have readied their plans for continuity during the worst of emergencies. Have you?
Read more:
EMP Threat: 'Within One Year 9 Out of 10 Americans Would Be Dead'
"Super EMP" Capable of Disabling Power Grid Across Lower 48 States
What's in YOUR Faraday Cage? A Common Sense Guide to Preparing for an EMP
A Green Beret's Guide to EMP: Practical Steps to Prepare for a "Lights Out" Scenario (Part 1)
'Mature' EMP Weapon Ready for War: "Render Enemy's Electronics, Data Systems Useless"