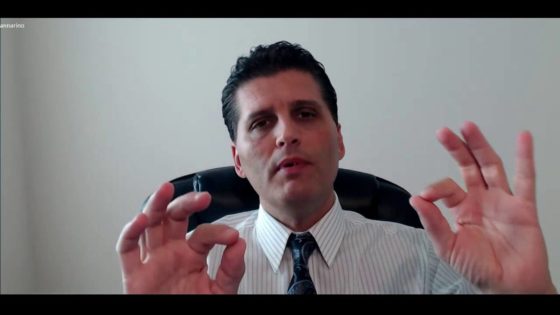 Market analyst Gregory Mannarino has been spot on in his assessment of the economic situation we've found ourselves in this year. He says it's time to "wake up." Because "you haven't seen anything yet."
Mannarino understands that this was all a plan designed to go this way to eliminate the middle class and transfer power to the New World Order, who has long since taken over the governments of the world. In a short amount of time, we will all really start to see big things especially with regards to what's left of our economy.
"We are not adding a single job, despite what came out of the mouth of Mike Pence yesterday, he's a liar to the highest order," Mannarino says.
Mannarino is attempting to wake people up who still somehow think the government has their best interest in mind. He starts by quoting famous philosopher Friedrich Nietzsche who said: "Government is the great fiction, through which everybody endeavors to live at the expense of everybody else." But, as Mannarino accurately points out, still continuing Nietzsche's quote, that the government lives off the expense of the people. They exist by convincing people they have the right to rule them, they live off the backs of people whose lives have been destroyed by the government.  The government are the masters, we are the slaves, and the sooner we stand together in the realization that we are not obligated to be their slaves, the better things will et for humanity.  If not, "we haven't seen anything yet."
"People, I don't know another way to put this, especially today here in America. Uh…I did an interview with Lynette Zang…one of the things we spoke about was this hideous merger between this new American government and these corporations…we are in an economic freefall. An economic collapse! The middle class is being decimated! There's just no other way to look at it unless you're deluded or demented."
"We are DONE!" Mannarino continues. "The middle class is being phased out by design. None of what you're seeing is by accident! Once you wake up to the fact that you are being strung along into an agenda that has been going on for a very long time, maybe you'll start to get afraid, because you haven't seen anything yet, and I mean NOTHING!"
Brace yourselves. Prepare. Stay vigilant. And most of all, please wake up. Please look at things critically as opposed to along party lines.