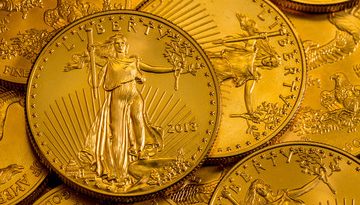 Treasury Secretary Steve Mnuchin is being bombarded in the mainstream media by all of the MMT advocates for crippling the Federal Reserve's programs, which seems to be tightening monetary policy. Jerome Powell was complaining that the Treasury is shutting down some of the lending facilities, but our analysis actually points towards this being a welcomed approach!
For one, these programs were failing. The most ridiculous one was the Small Business Lending Facility, which was a total flop. Think of the fact that for a bank to originate one such loan, it has to incur a $50,000 legal and administrative cost!
In other words, if I run a small business and need $30,000 to $40,000 to survive the coming few months, no bank will work with me. Instead, when calling banks, we've learned that these loans are designed to be about $5,000,000 at a minimum. Not only that, but the banks want to see that the business is growing and has healthy financials. I ask you this: which small business that's on the brink of going under needs a $5,000,000 loan and has good economics?
This program is yet another example of how all bailouts – all government-led and central-bank-orchestrated programs – are always going to disproportionately help asset owners. If you have a mortgage, forbearance is allowed, but if you rent, you'll pay (at some point) or get evicted. Investors who have fat 401(K)'s are hitting all-time highs in terms of million-dollar accounts. People, left and right, are getting free money, basically, courtesy of the next generation, which will be on the hook for all of it.
America is designed to help its equity owners first.
That's the primary reason why this newsletter is focused on building wealth, being flexible, and zig-zagging as conditions change and fluctuate.
The goal is to understand the prevailing circumstances so that one can adapt to it, not with a gloom-and-doom mentality, but also not with the notion that "stocks only go up," as the new mantra goes.
Courtesy: Zerohedge.com
As you can see, no one is shorting the S&P 500 anymore. It's become dangerous to short the index because there's an institutional bias by the central bank of the United States and by the administration to make sure the markets are green.
Steve Mnuchin wasn't wrong to tell Jerome Powell to stop with these programs since they will add $454 billion to the Treasury Department, which is going to help mediate the incredible difference of opinion between the Democrat-led Heroes Act, which is a spending relief bill north of $2.2 trillion that the Republicans will never pass, and the Skinny Bill and the Heals Act, which the Republicans want but the Democrats object to.
ShtfPlan.com believes that if any bill is to be passed in the month of December, it will be something that is a re-branding of the Problem-Solver Caucus, which is in the neighborhood of $1.4 trillion.
Remember, there are many programs that expire at the end of December, including rental relief. If no stimulus bill is put into law, on January 2nd, the sheriff's department in many states will be busy evicting. People on the street are not a good outcome for families that have been victimized by lockdowns and shutdowns, especially women and minorities.
If the Republicans win the Senate race in Georgia on January 5, 2021, the Democrats lose even more leverage over the size of the stimulus bill, so it's in their best interest to haul ass and pass at least $1.4 trillion now!