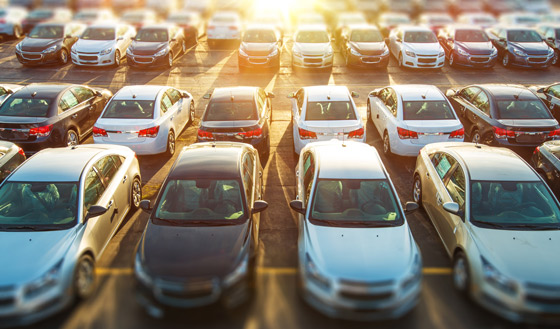 General Motors is falling on hard times and that's going to show up in lost jobs for the average American. About 14,000 workers are scheduled to be laid off as GM leaves some of their plants idle amongst a slump in sales of new cars.
General Motors announced Monday that it planned to also idle five factories in North America in addition to cutting roughly 14,000 jobs in a bid to trim costs. It was a jarring reflection of the auto industry's adjustment to changing consumer tastes and sluggish sales.
This appears to be a direct response to a slowdown in new-car sales that has prompted automakers to slim their operations and shed jobs. Earlier bets on smaller cars have had to be revised downward after noticing consumers have gravitated toward pickup trucks and sport-utility vehicles in response to low gasoline prices.
Automakers have also been some of the first businesses to pay the price for the trade war that Trump set in motion. In June, GM slashed its profit outlook for the year because tariffs were driving up production costs, raising prices even on domestic steel. Rising interest rates are also generating headwinds and making new cars simply unaffordable.
https://www.shtfplan.com/headline-news/trade-war-tariffs-could-raise-the-cost-of-a-car-7000_09272018
According to the New York Times, the layoffs will affect mainly four areas. In addition to an assembly plant in Lordstown, Ohio, the cuts affect factories in Michigan, Maryland, and the Canadian province of Ontario. This recent move, which follows job reductions by Ford Motor Company, further pares the workforce in a sector that President Trump had promised to bolster. Referring to G.M.'s chief executive, Mary T. Barra, he told reporters, "I spoke to her and I stressed the fact that I am not happy with what she did."
Trump also invoked the rescue of G.M. after its bankruptcy filing almost a decade ago. "You know, the United States saved General Motors," he told reporters, "and for her to take that company out of Ohio is not good. I think she's going to put something back in soon."
But Barra said she wanted to lay off people while it was still possible for them to find other jobs.  "We are taking these actions now while the company and the economy are strong to stay in front of a fast-changing market," she said on a conference call with analysts.
The idling of the five plants next year will result in the layoff of 3,300 production workers in the United States and about 2,500 in Canada. The company also aims to trim its salaried staff by 8,000. The cuts represent more than 10 percent of G.M.'s North American workforce of 124,000.