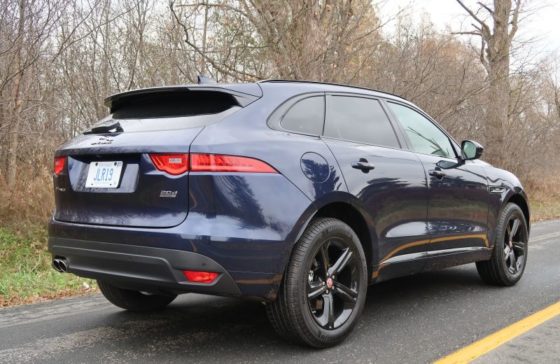 As the demand for diesel cars drops in the United Kindom, and falling sales in China, Jaguar Land Rover will cut up to 5,000 jobs in order to keep the company afloat. The carmaker is also allegedly fearing the Brexit.
As part of a £2.5 billion savings plan, the British carmaker will be cutting 5,000 jobs of the 40,000 they currently employ in the United Kingdom.  According to The Guardian, the company has already cut 1,000 temporary contract workers at its plant in Solihull, which builds Range Rovers and the Land Rover Discovery SUV.  Jaguar Land Rover has also reduced working hours for some workers, including at its Wolverhampton factory in the run-up to Christmas.
The job cuts come amidst a £90 million loss in the three months leading up to September. The loss was spurred by falling sales in China and Europe.
In an attempt to turn around its ailing fortunes the company announced plans in October to save £2.5 billion, including £1 billion of cost cuts, but did not say how many jobs would be lost. However, according to a report in the Financial Times, several people close to the carmaker said JLR will outline in January the short-term element of its plan, including the loss of up to 5,000 jobs. –The Guardian
The carmaker said: "Jaguar Land Rover notes media speculation about the potential impact of its ongoing charge and accelerate transformation programmes. As announced when we published our second-quarter results, these programmes aim to deliver £2.5bn of cost, cash and profit improvements over the next two years. Jaguar Land Rover does not comment on rumours concerning any part of these plans."
Although the job cuts are estimates, JLR is not the only carmaker that has said it will need to lay off workers and cut jobs to remain in business. The tariffs put in place by the Trump administration caused Ford to lose $1 billion, which will result in job cuts.  General Motors has also said that they will need to cut jobs and restructure the business if they want to continue.  GM says that they will have to cut 14,000 jobs as sales slump, costs go up, and profit losses continue.
The "everything bubble" could be well on its way to bursting, as news such as this usually precedes economic downturns.