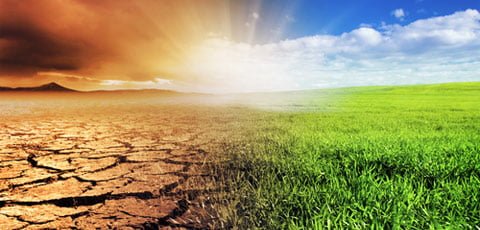 Newly elected California governor Gavin Newsom has had to declare a state of emergency due to the latest unprecedented wildfires ripping through the state.  But are they so "unprecedented?" Or could these fires be the result of decades of illegal and ongoing climate engineering that Newsome is intentionally ignoring?
California is yet again ablaze, even in November, reported GeoengineeringWatch.org.  "Official authoritarian sources" have tried to convince the easily manipulated masses that the record raging wildfires are because somehow, we are not cutting down enough trees. However, that may be pretty far from the actual truth.  In fact, Dane Wigington, the founder of geoengineergwatch.org states that such a narrative flies in the face of countless verifiable facts. All available data makes it perfectly clear that the single greatest causal factor relating to the epic wildfires all over the globe are the illegal and constantly ongoing geoengineering operations.
In fact, newly elected Democratic governor of California, the previously mentioned Newsom, has been briefed on the climate engineering going on in "his" state nearly five years ago and has done nothing to halt the operations now destroying lives and land.
On February 7th, 2014, I [Dane Wigington] attended a private meeting at the State [of California's] Capitol with then Lieutenant Governor Gavin Newsom and his top aide, to present irrefutable data on the critical climate engineering issue. The meeting consisted of only the three of us in Gavin's office. The meeting was facilitated through a mutual contact between Gavin Newsom and myself. Gavin and his staff member did not dispute any of the data presented in the meeting. At one point during the meeting/data presentation, Gavin sat back in his leather chair, took a very deep breath, and stated: "I didn't need this." [Which was] an absolute acknowledgment of the geoengineering operations. Unfortunately, then Lieutenant Governor Newsom (now governor Newsom) quickly turned his back on the geoengineering issue. Were Gavin's career aspirations the superseding priority? Is there really any question about this? –GeoengineeringWatch.org
Wigington then included an exchange between himself and Newsom, in which California's new governer seeks to limit the rights and freedom of good people over acknowledging that the government is destroying the environment in the state he now "governs."
On Jan 20, 2016, Dane Wigington wrote:

Hello, Gavin, what will the public feel when they finally wake to the ongoing climate engineering nightmare and they find out that you have been aware of it all along? Since I personally presented the science on this critical issue to you and your top aid in your office some 2 years ago (February 7th 2014), you have disclosed nothing about the ongoing geoengineering atrocities in our skies. The population is waking up, and I can only imagine that they will not be pleased with all those that have helped to hide the climate engineering crimes and instead were focused on mailing out letters like the one your group sent on the message below. 

Sincerely

Dane Wigington

https://www.geoengineeringwatch.org/a-climate-engineering-introduction-to-media-and-the-uninformed/
Governor Newsom's response to my message is below:
On Jan 20, 2016, at 10:58 AM, Gavin Newsom wrote:

Won't apologize for focusing on gun 

violence , appreciate your passionate

point of view and respectfully took

the time to meet with you and researched

your concerns , while we

may not share the same conclusion , I wish you the best and will

happily remove your email address from

our database as to no longer burden

you with issues that clearly are not

resonant with you

Sent from my iPhone
My reply to Governor Newsom:
With all due respect, Gavin, mathematically speaking, the amount of human mortality already caused by the highly toxic aerosol heavy metals being sprayed is so vast it could never be quantified. This is not even to mention the endless list of wider threats that are all connected to the ongoing geoengineering insanity. Though I am, of course, all for ending gun violence, the amount of human mortality being caused by this subject (gun violence) is dwarfed beyond belief by the massive climate engineering assault on the planet and the human race. Our legal team will soon file suit on this critical issue which so many state agencies are doing their best to hide from public view. The public has a right to know what is going on above their heads and we have the data to prove it. 
"Our so-called government (including federal) is bought and paid for from the top down. If we are to have any chance whatsoever of exposing and halting the climate engineering programs of global omnicide, it will be from grassroots level campaigns of raising and reaching a critical mass of awareness. Sharing credible data from a credible source is key. Make your voice heard, we must make every day count," Wiginton writes.
And he isn't wrong. This is a cover-up of massive proportions.  Instead of focusing on the damage they are causing, governments of the world seek to regulate and control others as some kind of propagated and acceptable control over humanity.  How much evidence will it take to actually wake up the masses? No one knows.  But we highly suggest you follow every link in this article and read them thoroughly before dismissing this as a "wild conspiracy theory" like the government wants you to believe.
To watch Wigington's video titled "Engineered Drought Catastrophe, Target California," please click here.