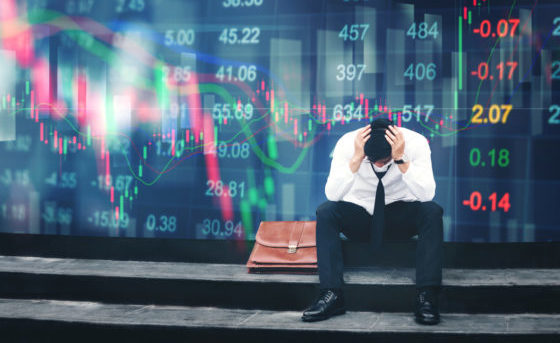 Two surveys of global businesses are at their lowest point since the last recession over a decade ago. Both surveys were released Monday and both indicate that it's just as bad now as it was at the end of the Great Recession.
Several reports are showing that Americans have not recovered in the past ten years from the previous recession.  This makes the onslaught of another economic downturn daunting at best and it'll be devastating for many.
The IHS Markit global business outlook—which surveys 12,000 companies three times a year—fell to the worst level since 2009, when data was first collected.

The Ifo world economic outlook, which surveys 1,230 people in 117 countries, fell in the fourth quarter to the worst level since the second quarter of 2009.

Markit's poll found optimism for activity, employment and profits in the year ahead were all at the lowest level since the financial crisis. Markit also reported a decline in planned investment spending, with inflation expectations at a three-year low. –Market Watch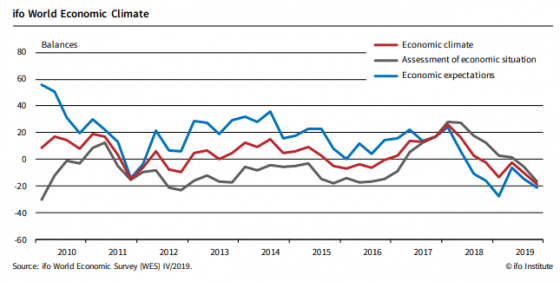 According to Market Watch, the Ifo Institute said assessments of the current situation were unfavorable, particularly in emerging markets. In advanced economies, it was primarily estimates for the coming months that had declined. In emerging markets, the downward trend was based mostly in Asia and in advanced economies, it was concentrated in the United States.
This decreasing optimism is countering the rise in the stock market. Odd economic data has been surfacing lately that makes little sense.  For example, last week, consumer optimism fell while consumer spending rose.
Odd Economic Numbers: Consumer Confidence Falls, But Consumer Spending Remains High
Americans continued to spend money and use debt to fund their lifestyles even though they are less confident in the economy. If both of those things are true, many Americans are setting themselves up for a bumpy ride when the next recession does hit.