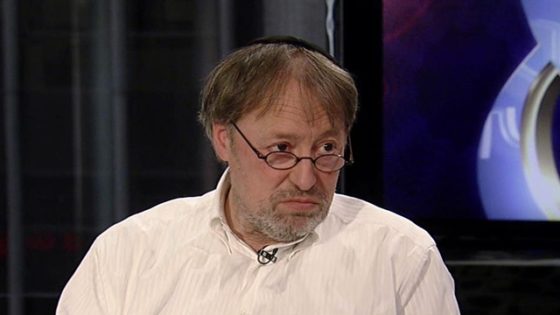 Renowned geopolitical and financial cycle expert Charles Nenner says we shouldn't be believing the Federal Reserve when it says the economy is strong.  If you've watched the news at all lately, all of the media pundits are claiming the economy is strong and there are no signs of trouble, but Nenner says that's just not true.
In an interview with USA Watchdog's Greg Hunter, Nenner also says we are dangerously close to another Great Depression and the hyperinflation that will certainly follow. Nenner says the economy is about to go down, way down. He explains, "Definitely, later this year, the interest rates are going lower, and it could be much lower. We did work on all kinds of economic indicators. Employment is not going to be as good anymore as they say. Inflation is not going to be as strong as they expect. The commodity index is breaking down. Copper cycles are down. Crude oil cycles are down. Soon, everybody is going to wake up again and say hey, what's going on? It is very interesting how Wall Street is approaching all the indicators. . . . If you do your homework, everything actually looks like the economy is weakening."
Nenner also says, "Still, the Fed talks like this could continue forever, and it's the longest expansion. So, why do you think this time is going to be different? If you start with this low of GDP and interest rates and then you get to recession or depression, then you definitely get into at least disinflation." Nenner also said that he believes we are headed straight for a depression.
"Yeah, I have been saying that for many years. . . . Yes, if you look at the . . . long-term cycles. Yes, we are going to a hyperinflation, but first, we are going to have a deflation scare. . . . We have one more scare of deflation before we get into real big inflation problems. It is a matter of timing. So, it could be a couple of years away."
Most experts continue to point to the many signs of economic distress coming our way.  Whether it happens in a day, a week, a month, or a year, the only thing we can do is prepare for the worst and make sure our own finances are in order.  It wouldn't hurt to look into an alternative currency besides the dollar either.  Nenner speculated that when it comes to gold, "Gold is going to enter a new bull market. The first cycle will bottom after the summer. $1,212 per ounce is our downside target. If it hangs around there and it's after the summer, we will probably give it a buy signal. If that breaks, we will come up with a new low price target, but it definitely will enter a new bull market. Gold is in a bull market even though it came down from $1,900 per ounce. . . . It's going to pick up anyway in a couple of months, but is it going to be from $1,212 or a lower price target?"