This article was originally published by Michael Snyder at The Economic Collapse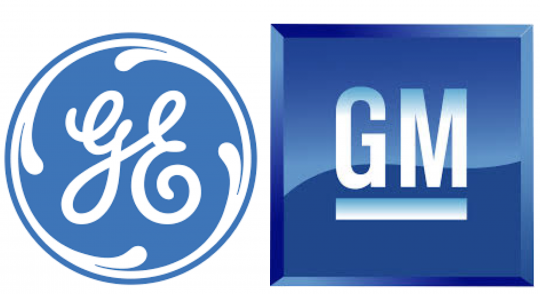 America's twin economic "generals" are both in very deep trouble. General Electric was founded in 1892, and it was once one of the most powerful corporations on the entire planet. But now it is drowning in so much debt that it may be forced into bankruptcy. General Motors was founded in 1908, and at one time it was the largest automaker that the world had ever seen. But now it is closing a bunch of factories and laying off approximately 14,000 workers as it anticipates disappointing sales and a slowing economy. If the U.S. economy really was "booming", both of these companies would probably be thriving. But as you will see below, both of them have been victimized by the exact same Ponzi scheme, and both firms are sending us very clear signals that the U.S. economy is heading for troubled waters.
Whenever you hear the word "restructuring", that is always a sign that things are not going well for a company.
And it turns out that GM's "restructuring" is actually going to cost the firm 3.8 billion dollars…
General Motors said Monday it plans to effectively halt production at a number of plants in the U.S. and Canada next year and cut more than 14,000 jobs in a massive restructuring that will cost up to $3.8 billion.
Of course GM doesn't have 3.8 billion dollars just lying around, and so they are actually going to have to borrow money in order to close these plants and lay off these workers.
Needless to say, President Trump is not very happy with General Motors right now…
Trump said he spoke Monday with GM's CEO, Mary Barra, and 'I told them, "you're playing around with the wrong person".'

He told reporters as he left the White House for a pair of political rallies in Mississippi that the United States 'has done a lot for General Motors. They better get back to Ohio, and soon.'
There is no way that Mary Barra should have ever been made CEO of General Motors, and now the entire world is getting to see why.
In addition to the elimination of about 6,000 factory jobs, GM will also be cutting about 8,000 "white collar jobs"…
In addition to the production cuts, GM said it will reduce its North American white-collar workforce by about 8,000. The deadline passed last week on a voluntary buyout for those workers, and GM spokesman Pat Morrissey told the Free Press that only 2,250 employees have asked to take the offer, meaning as many as 5,750 workers could be cut if the company keeps to its announced total. Analysts told the Free Press to expect involuntary cuts in January.
So why is General Motors doing this?
After all, if the U.S. economy really is "booming" that should mean increased sales for all of the major automakers in the coming years, right?
Unfortunately, the truth is that hard times are already here for automakers. In fact, Bob Lutz told CNBC that "we've got a demand problem on cars"…
Former GM Vice Chairman Bob Lutz said the automaker historically would have raised sales incentives to try to sell more cars before resorting to plant closures.

"Nowadays GM looks at the hard reality, says we've got a demand problem on cars, what are we going to do about it. We have to shut some facilities and move production to truck plants," Lutz said on CNBC's "Halftime Report." "So I think what we are seeing is a fast-acting and reality-oriented GM management."
In other words, sales are not good and so now is the time to shut down factories.
Of course GM is not the only one that is shutting down facilities and laying off workers. If you doubt this, please see my previous article entitled "U.S. Job Losses Accelerate: Here Are 10 Big Companies That Are Cutting Jobs Or Laying Off Workers".
But if General Motors had been much wiser with their money, they wouldn't have had to initiate a "restructuring" so quickly.
Over the past four years, General Motors spent a staggering 13.9 billion dollars on stock buybacks.
GM executives were able to prop up the stock price for a while, but at this point the stock is down about 10 percent from where it was four years ago. The following comes from Wolf Richter…
During this four-year period in which GM blew, wasted, and annihilated nearly $14 billion on share buybacks, the price of its shares, including today's 5.5% surge – getting rid of workers is always good news for shares – fell 10%.
These stock buybacks are a massive Ponzi scheme, and everyone that was involved in blowing such a giant mountain of cash at GM should be fired.
And now thousands of hard working Americans are going to lose their jobs, but it didn't have to happen.
General Electric has also been victimized by the exact same Ponzi scheme, and at this point they are in a struggle for survival which they are probably going to lose.
On Monday the stock slid another couple of percent, and so far this year it is down a total of 58 percent…
Not a day passes lately without GE stock getting hit by some unexpected development, and today was no exception.

GE shares, which are down 58% YTD, dropped over 2% on Monday, after sliding as much as 4.1% earlier in the session and approaching its financial crisis low of $6.66, following a research report by Gordon Haskett analyst John Inch which prompted fresh questions about the treatment of goodwill at GE Capital.
In the end, GE is probably heading for total collapse.
But if GE had not blown 40 billion dollars on stock buybacks in recent years, they would be in far, far better shape. The following comes from the Marketwatch article that I quoted the other day…
GE was one of Wall Street's major share buyback operators between 2015 and 2017; it repurchased $40 billion of shares at prices between $20 and $32. The share price is now $8.60, so the company has liquidated between $23 billion and $29 billion of its shareholders' money on this utterly futile activity alone. Since the highest net income recorded by the company during those years was $8.8 billion in 2016, with 2015 and 2017 recording a loss, it has managed to lose more on its share repurchases during those three years than it made in operations, by a substantial margin.

Even more important, GE has now left itself with minus $48 billion in tangible net worth at Sept. 30, with actual genuine tangible debt of close to $100 billion. As the new CEO Larry Culp told CNBC last Monday: "We have no higher priority right now than bringing those leverage levels down."
Combined, General Electric and General Motors have blown more than 53 billion dollars on stock buybacks, and now both companies are in huge trouble.
The executives that gutted the finances of both firms by engaging in these sorts of Ponzi tactics should all be fired and should never be hired by anyone else in the corporate world.
For years, big corporations have been borrowing massive amounts of money to fund reckless stock buybacks, and that has helped to fuel an amazing bull market run.
But now the game is imploding, and the unraveling of this massive Ponzi scheme is not going to be pretty.
***
Michael Snyder is a nationally syndicated writer, media personality and political activist. He is publisher of The Most Important News and the author of four books including The Beginning Of The End and Living A Life That Really Matters.

Michael T. Snyder is a graduate of the University of Florida law school and he worked as an attorney in the heart of Washington D.C. for a number of years.Today, Michael is best known for his work as the publisher of The Economic Collapse Blog and The American Dream. 
If you want to know what is coming and what you can do to prepare, read his latest book [amazon text=Get Prepared Now!: Why A Great Crisis Is Coming & How You Can Survive It&asin=150522599X].