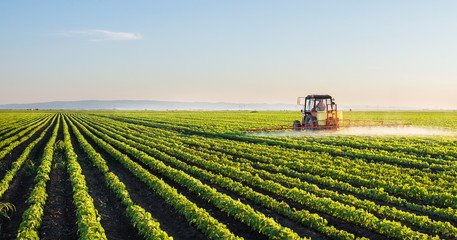 The food crisis could be upon us, as farmers in the United States report that income has plummetted.  If farmers can no longer afford to grow the food we all buy in the stores, expect not only a major price hike on the food that is available but a shortage of whole foods as well.
The personal income of farmers in the U.S. declined by an annualized $11.8 billion between January and March, the biggest 1st quarter drop in 3 years, Bloomberg reported, citing Commerce Department data released Monday.  The drop in income is being driven primarily by the fallout from President Trump's trade disputes, a nosedive in commodity prices, and record flooding in the Midwest. As a result, farmer bankruptcies in the Midwest have shot up to levels the U.S. hasn't seen for approximately a decade.
This makes the prospect of a food crisis very real. Although reports from the government claim that progress in the trade war can be described as "cautiously optimistic," little can be done for the farmers already struggling. According to a report by Axios, America's farmers are living through the worst economic crisis in almost 30 years and there is no end in sight. 
Government interference in the food market is having a much heavier effect on farmers than it has on others. As New York Times columnist Paul Krugman writes, rural America is being "undermined by powerful economic forces that nobody knows how to stop." The booming economy the mainstream media continues to relentlessly drone on about isn't touching all corners of the country, and farmers, in particular, are facing a very different economic reality than the economic growth and low unemployment rate that Americans are experiencing elsewhere.
Wisconsin, where dairy farms closed at a rate of two per day last year, has been hit particularly hard by the "booming economy." The state's dairy industry accounts for half of Wisconsin's "critical agricultural sector … generates $43.4 billion a year in economic activity … and supports 413,500 jobs or 11.9% of the state's employment," according to the Wisconsin Policy Forum. That's a large segment of jobs, and that means, deviation in farming could soon spill over and affect every single one of us.
In fact, we all eat, whether you're a vegan or carnivore, the destruction of American's farmers will play a huge role in the cost of food and the ability to find or even be able to afford food that isn't laced with antibiotics, chemicals, pesticides, or GMO.