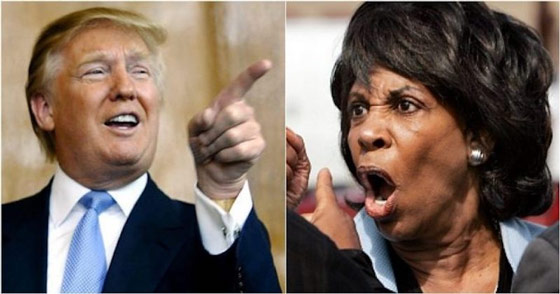 Leading democrat representative Maxine Waters has been gunning for President Trump since before he took office. In March, the oft aloof and confused politician tweeted that America should prepare for the impeachment of Trump:
Get ready for impeachment.

— Maxine Waters (@MaxineWaters) March 21, 2017
My, how times have changed.
Back in 1998, as Congress prepared to impeach President Bill Clinton for perjury and obstruction of justice, the shoe was on the other foot.
Today we are here in the peoples' house debating the partisan impeachment of the President of the United States of America…

…This is indeed a Republican coup d'etat.

…

Mr. Speaker and members, Americans all, the Republicans will couch this extremist, radical anarchy in pious language which distorts the Constitution and the rule of law.

The rule of law has been violated in denying the president notice of charges, by the abuse of power in the collecting of so-called "evidence" and the denial of the presumption of innocence.

…

I am greatly disappointed in the raw, unmasked, unbridled hatred and meanness that drives this impeachment coups d'etat, this unapologetic disregard for the voice of the people.
Video via PJ Media:
And if you can stomach it, it's clear that Maxine Waters is not the brightest tool in the shed and often says the dumbest things: