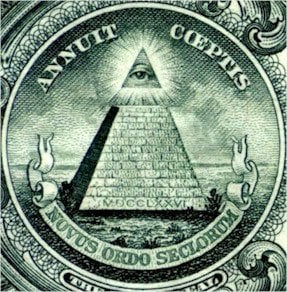 If you believe Ben Bernanke and his merry band of money printers don't care about what you think, then consider the latest product development proposal from the Federal Reserve Bank of New York. According to RFP (Request for Proposal) 6994, the Fed intends to build a real-time monitoring solution capable of mining and aggregating data across social networks like Facebook and Twitter, alternative news web sites and blogs, video sharing web sites, and mainstream media outlets.
Not only do they care about what you think, they want to know exactly who you are, what language you speak, who you're talking to, where you're getting your information, who you are sharing it with, and what your sentiment and emotional state is in reference to that specific moment.
According to portions of the RFP, the Fed intends to collect, aggregate and analyze data, as well as to us this information to direct their own actions and responses. By identifying "crisis" points with the new listening platform, the Fed will be able to specifically target information being put out by news web sites and even individual users (in forums or comments) and then respond to that information in kind by either contacting "key bloggers" and "influencers," or simply ramping up their public relations machine to either discredit the message, or simply rewrite the message through the spread of news releases to major internet distribution channels and heavily trafficked social networks.
The Federal Reserve's Criteria for its Sentiment Analysis And Social Media Monitoring Solution are described, in part, below:
Description: Federal Reserve Bank of New York ("FRBNY") is extending to suppliers an invitation to participate in anSentiment Analysis And Social Media Monitoring Solution RFP bid process. The intent is to establish a fair andequitable partnership with a market leader who will who gather data from various social media outlets and news sources and provide applicable reporting to FRBNY. This Request for Proposal ("RFP") was created in an effort tosupport FRBNY's Social Media Listening Platforms initiative.

…

I. Introduction

Social media platforms are changing the way organizations are communicating to the public Conversations are happening all the time and everywhere.

There is need for the Communications Group to be timely and proactively aware of the reactions and opinions expressed by the general public as it relates to the Federal Reserve and its actions on a variety of subjects.

II. Social Listening Platforms

Social media listening platforms are solutions that gather data from various social media outlets and news sources.  They monitor billions of conversations and generate text analytics based on predefined criteria.  They can also determine the sentiment of a speaker or writer with respect to some topic or document.

The information gathered can guide the organizations public relations group in assessing the effectiveness of communication strategies.

Here are some of the services it can offer:

Track reach and spread of your messages and press releases
Handle crisis situations
Continuously monitor conversations
Identify and reach out to key bloggers and influencers
Spot emerging trends, discussions themes and topics

A. Geographic scope of social media sites

The solution must support content coming from different countries and geographical regions. It should also support multiple languages.

B. Content and Data Types

The solution must be able to gather data from the primary social media platforms –Facebook, Twitter, Blogs, Forums and YouTube. It should also be able to aggregate data from various media outlets such as: CNN, WSJ, Factiva etc.

C. Reports and Metrics

The solution must provide real-time monitoring of relevant conversations.  It should provide sentiment analysis (positive, negative or neutral) around key conversational topics.

It must be able to provide summaries or high level overviews of a specific set of topics. It should have a configurable dashboard that can easily be accessed by internal analysts or management.  The dashboard must support customization by user or group access.

The solution should provide an alerting mechanism that automatically sends out reports or notifications based a predefined trigger.

D. FRBNY Technology Integration

The solution must be able to integrate with existing FRBNY technologies such as: Google Search appliance, Lotus notes suite and web trends.It must have support for single sign on or windows integrated authentication.

Sourced Via Zero Hedge and Scribd
What's important to note is that the Federal Reserve Bank of New York does not intend to build a completely new platform. Their intention is to establish a relationship with an existing market leader – likely one of the information mining and gathering platforms already in existence, such as a large search engine – with whom they can then integrate their systems.
The key point is that the technology for what the Federal Reserve is looking for already exists and it's being used not just by private entities, but government as well, as we pointed out in Americans, Everything You Do Is Monitored. The National Security Agency (NSA), which at one time was responsible for foreign communications monitoring, is expanding its duties to domestic monitoring of all electronic communications in America and is in the process of building a one million squarefo