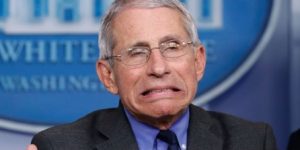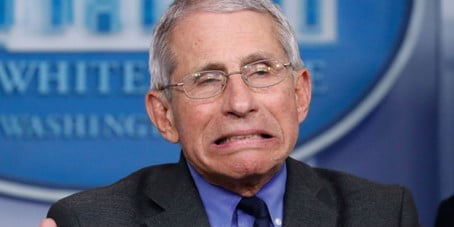 Dr. Anthony Fauci, the United State's head medical tyrant has a plan to prepare Americans for the Omicron variant. If you think it has everything to do with panic and fear and mass vaccination, you'd be correct.
Tyrant Fauci said this new variant, is the "clarion call" to get vaccinated. They will not stop pushing the fear even though "the science" we are supposed to trust has said SARS-CoV-2 hasn't been isolated. So where are the variants coming from? They are likely being fabricated. The ruling class likely doesn't care that you believe the cold originated naturally in Wuhan or was released. They simply need you to believe in it.
"Inevitably, it will be here. The question is will we be prepared for it?"

Dr. Anthony Fauci tells @GStephanopoulos that "if and when, and it's going to be when," the omicron variant reaches the U.S., health protocols should be "revved up." https://t.co/Mvxfj1v49S pic.twitter.com/YGhOpH0wKH

— ABC News Politics (@ABCPolitics) November 28, 2021
"The preparation that we have ongoing … just needs to be revved up, by getting more people vaccinated and getting the fully vaccinated boosted," Fauci said.  The tyrant also touted the wearing of ritualistic shame muzzles as key to preparing for Omicron. Fauci also touched on these worries on NBC News, telling host Chuck Todd that Omicron "might evade immune protection … possibly even against some of the vaccine-induced antibodies."
The World Health Organization (WHO) has warned countries to brace for the new Omicron Covid variant, urging them to boost vaccination for vulnerable groups as well,
according to a separate report from
RT.
It is all about these shots.
So we need to take a vaccine, for something that is mild and doesn't work? They will not give up until we all have these shots. Prepare, because Omicron may not be the variant that takes people out, but never put it past psychopaths who rule over you to release something that will actually do harm and damage.
This has never been about health. This has always been about getting these shots into as many human bodies as possible. We will see the ruling class use every excuse in the book to force these shots on everyone until they realize some just won't be duped. At that point, prepare for anything because no one will step down from power willingly.