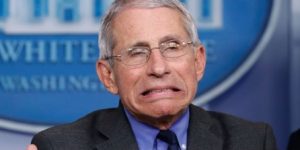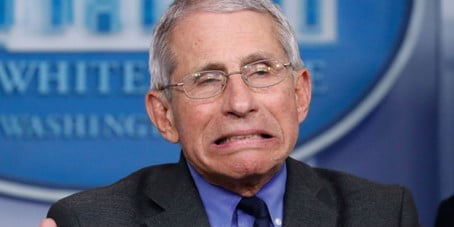 Dr. Anthony Fauci says that those who have already bowed in worship to the state and taken the COVID shots are allowed to keep their plans for the holidays. But you still have to stay in your "family setting" and get your booster.
The fact that anyone listens to this tyrant anymore is utterly surprising. "Just as I said and I'll say it again, if you have a vaccinated situation, enjoy the holidays with your family in a family setting," National Institute of Allergy and Infectious Diseases director Dr. Anthony Fauci said at a CNN Global Town Hall on Wednesday.
As long as you continue to obey the rulers, you can go about and be kind of normal again. As normal as any slave can be. And if you have only taken two jabs, the master wants you to get a third.  With the Delta scariant still spreading, and travel expected to increase this month, according to the rulers and their media, vaccinations are the key to safely enjoying end-of-the-year festivities, as reported by CNN. 
Mainstream media and Fauci want you to know that they need you to get the shots. It's all about these shots and how many they can convince the public to roll up their sleeves and take. The Delta variant is apparently still raging in hotspots across the United States too, however, if you look around, there's still no actual real-world evidence there is any pandemic of any kind. And Fauci said their success against Delta may also be seen with Omicron.
"That's where we're hoping we'll see with the Omicron variant, that if you get your levels high enough it'll spill over and get cross-protection against that variant," Fauci said, adding that it is still not clear whether people will need yearly or more frequent Covid-19 booster shots. Who wants to bet on "more frequently?" So far, the bleating sheep have lined up for these things.
But, for now, the third shot will have to suffice for the rulers. "Get that extra boost now," Fauci said. "The level of antibodies that rise and go up following a boost is much, much higher than the peak level that you get after your second dose of a two-dose vaccine." But it gets better. The omicron is so far being found in people who have been fully vaccinated, and Fauci admits it:
So what's the point of all these shots if you can still catch a cold after getting them? And we are somehow just supposed to believe that this is for our health and not about an agenda?