This report was originally published by Tyler Durden at Zero Hedge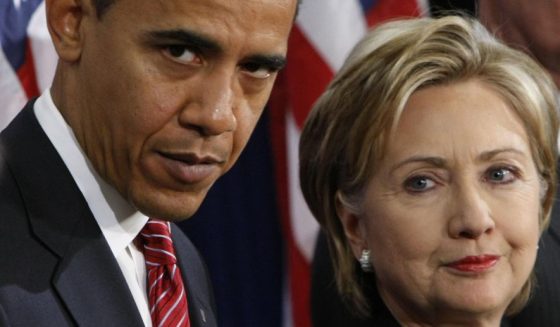 One day after federal agents detonated a bomb discovered in the mailbox of George Soros's home in Westchester County, Secret Service technicians have intercepted suspected bombs reportedly mailed to the homes of the Obamas as well as Bill and Hillary Clinton. The bomb sent to the Clintons was mailed to the couple's home in Chappaqua, NY – which is also located in Westchester, according to the New York Times. The package mailed to the Obamas was sent to the former president's office.
It wasn't clear where the bombs were found, but the Secret Service is investigating.
The bomb found at Soros' home was constructed from a length of pipe about six inches long that was filled with explosive powder. It was "proactively detonated" by a bomb squad that was summoned to the scene, according to law enforcement officials who spoke to the Times under the condition of anonymity. The motive of the would-be bomber – or bombers – remains unknown.
Though, as the NYT pointed out, Soros and the Clintons have both been the objects of scorn from right-wing groups.
The Secret Service has released a statement about the incidents:
"The US Secret Service has intercepted two suspicious packages addressed to Secret Service protectees.

Late on October 23, 2018, the Secret Service recovered a single package addressed to Former First Lady Hillary Clinton in Westchester County, New York. Early this morning, October 24, 2018, a second package addressed to Former President Barack Obama was intercepted by Secret Service personnel in Washington, DC.

The packages were immediately identified during routine mail screening procedures as potential explosive devices and were appropriately handled as such. The protectees did not receive the packages nor were they at risk of receiving them.

The Secret Service has initiated a full scope criminal investigation that will leverage all available federal, state, and local resources to determine the source of the packages available federal, state, and local resources to determine the source of the packages and identify those responsible."
Given that these incidents are almost guaranteed to unleash another torrent of speculation about unstable far-right groups, one can't help but wonder if this is an example of Democrats pulling a Bolsonaro just two weeks before a crucial midterm vote.