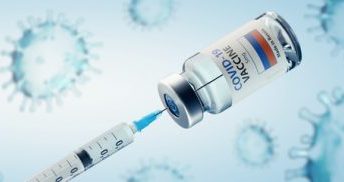 Not enough of the enslaved are rolling up their sleeves and complying with the master. It looks like rulers can steal well over half of the fruits of a person's labor, but they draw the line at being forced to inject something into their bodies.
Speaking at a news conference, the European Commission President Ursula von der Leyen suggested that member states should move towards mandatory Covid vaccination to help prevent the spread of cases and a further spike in infections due to the emergence of new variants, such as the omicron strain.
Except we know that all the vaccines so far didn't stop omicron. Or any of the other fabricated variants designed to panic people into getting injected with an experimental gene therapy drug. "I think it is understandable and appropriate to lead this discussion now, how we can encourage and potentially think about mandatory vaccination within the European Union," von der Leyen stated, adding that fighting the pandemic requires a "common approach" across the bloc.
This "vaccine" is a large part of the agenda. Never have we seen the rulers be so intent upon getting this into everyone on the planet. Currently, around 77% of the slaves throughout the EU have been vaccinated, with the European Commission president calling on nations to proceed with inoculation programs and the rollout of booster shots to continue advancing their permanent slave planet system. Despite the overall progress made in the bloc, vaccination rates vary significantly across member states, with some nations drastically trailing behind their fellow EU countries.
Just because this is happening in the EU, doesn't mean it won't happen here. Tyrants in the United States will most certainly try to get some kind of vaccine mandate forced on everyone. Do not let your guard down, but do not live in fear.  They want you to do both of those. Prepare and remain aware. People who think they own others will not readily give up that power, so we need to brace ourselves as the population begins to realize they don't have to be slaves to anyone, including the government.