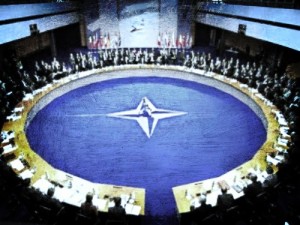 European Council President Charles Michel told El Pais in an interview published on Monday that should NATO (North Atlantic Treaty Organization) join the conflict in Ukraine, it would mean World War III has started. And a third world war would likely be nuclear, he cautioned.
Western nations should not get involved in the conflict between Moscow and Kyiv, Michel said, arguing that a confrontation between Russia and NATO would mean nothing short of a nuclear world war. The effects of which would be catastrophic on life and liberty. According to a report by RT, Michel said the West should tread lightly. The EU "is not at war with Russia."
"Russia is a nuclear power and we are well aware that if this conflict turns into [a conflict] between NATO and Russia, we will roll down into the Third World War," the former Belgian prime minister told El Pais on Saturday, following Friday's EU summit in Versailles, France. Michel instead advocated for dialogue, warning that "all conflicts are dramatic, extreme and often difficult," but Russia's nuclear capabilities add a whole new "dimension of a different nature" to any potential military standoff with Moscow.
"I advocate pragmatism," he said, adding that Europe should focus on pressing issues at hand like humanitarian access to areas affected by the military action, the status of Ukraine's nuclear power plants, and peace negotiations between Moscow and Kiev. "We need to talk to whoever is in the Kremlin today," because "democracies" should talk to nations even if they are deemed "not democratic," Michel said. –RT
Considering democracy is mob rule even if it isn't controlled by the ruling class, it is still no less than slavery and no better or worse than any other form of government, which is still slavery.
A man is no less a slave because he is allowed to choose a new master once in a term of years. -Lysander Spooner
Michel also said the EU is trying "to support [Ukraine] as much as possible" without "aggravating the conflict," adding that Europe has already "broken" its own "taboos" by providing Ukraine with $1 billion in military aid.
Wake up. Stop advocating for slavery and control. We are all human beings, no better or worse than anyone else. We have got to start standing together, refusing to commit violence against each other at the commands of those who see themselves as our masters. The best preparation for upcoming times is to fortify your mind against slavery in all forms.