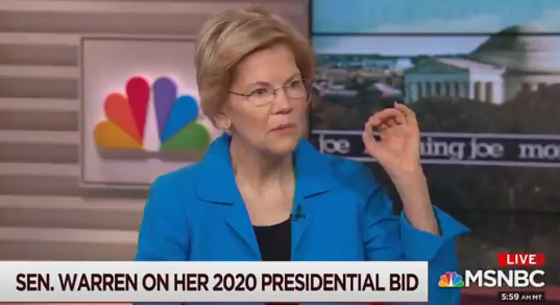 Senator Elizabeth Warren, who recently took a DNA test to "prove" her Native American ancestry following attacks by President Trump, says she has "zero" sympathy when it comes to the celebrity parents involved in bribing administration and testing officials in an effort to get their children into top universities.
What's most notable about Warren's zero sympathy claim about cheating to get ahead is that her DNA test revealed she was about 1/1024th Native American, which is lower Native American ancestry than most Americans.
Warren reportedly benefited from her claims of ancestry to get ahead at Harvard and even identified herself as a "Native American" on a Texas Bar registration form.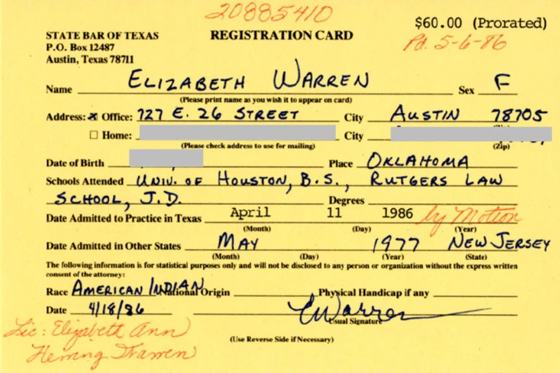 As Dan Bongino points out, Warren appears to completely lack any self awareness with respect to her quick response when asked about the college cheating scandal:
Sen. @ewarren: I have "zero" sympathy for those who cheated to gain entrance to college. pic.twitter.com/ecRMpMk9rB

— Tom Elliott (@tomselliott) March 13, 2019
Aaaaaaaand the award for least self-aware politician goes to……..
Elizabeth Warren! https://t.co/BimYxHm9Ub

— Dan Bongino (@dbongino) March 13, 2019