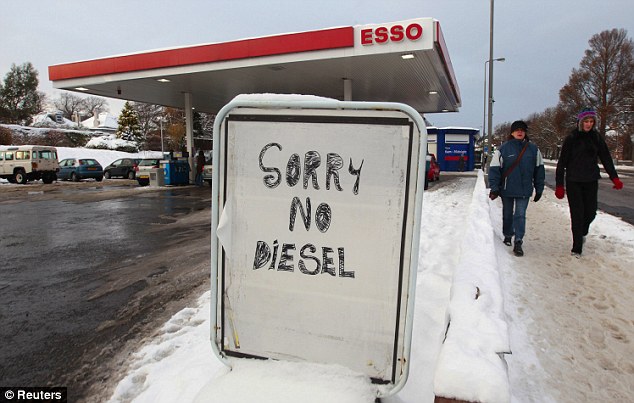 CEO of United Refining Co., John Catsimatidis said Wednesday the East Coast may experience diesel rationing and shortages this summer. "Drivers will pay the highest gasoline prices ever paid for Memorial Day," Catsimatidis said.
"I wouldn't be surprised to see diesel being rationed on the East Coast this summer," said Catsimatidis during a phone interview, the outlet reported. "Right now inventories are low and we may see a shortage in coming months."
National inventory levels are reportedly at a 17-year low after President Joe Biden's ban on Russian oil imports in March. Fuel stockpiles on the East Coast, however, have reached their lowest in 32 years, according to the outlet.
NYC billionaire and gas station owner John Catsimatidis warns that the East Coast may face diesel shortages and rationing this summer https://t.co/dBLac7atW6

— Bloomberg (@business) May 11, 2022
The East Coast has been experiencing issues with fuel supply as far back as 2019 following an explosion at Philadelphia Energy Solutions which permanently closed the refinery. The hacking organization known as "DarkSide" was accused of using a ransomware attack against Colonial Pipeline in 2021 which supplied 45% of the oil used by the East Coast. –Daily Caller
Diesel shortages could result in rationing or fuel stations being unable to even supply the fuel to customers. Not to mention, if diesel is found, it'll cost a lot more because of the economic law of supply and demand.
Diesel Shortages are Now "Widespread"
Global stocks of refined petroleum products have fallen to critically low levels as refineries prove unable to keep up with surging demand, especially for the diesel-like fuels used in manufacturing and freight transportation. The result has been a surge in prices refiners receive for selling fuels compared with the prices they pay for buying crude and other feedstocks, boosting their profitability significantly.
Record gap between gasoline and diesel, but the gap will start to shrink very soon- not by leaps and bounds, but slowly. https://t.co/oFGj8piR3h

— Patrick De Haan ⛽️? (@GasBuddyGuy) May 9, 2022
Stay up to date on current events, and pay attention to what's happening in your area. Prepare as best you can, because it looks like global supply chain is going to take a huge hit and before much longer.