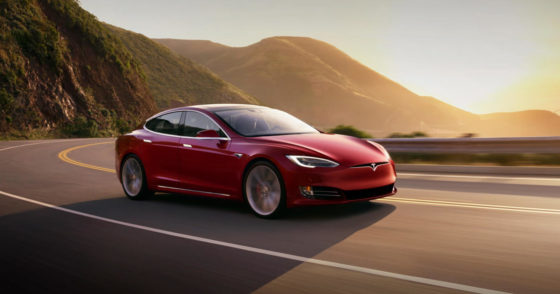 Tesla's CEO, Elon Musk sent an email to all employees at 1:20 in the morning and it could very well be the signal of the end times for the company. The email was not positive in tone and things are not looking good for Tesla.
After highlighting Tesla's numerous accomplishments over the past year in the email, Musk got down and dirty, announcing another round of job cuts. This time reducing the number of full-time employees by about 7 percent. According to The Washington Post, those thousands of job cuts come only seven months after Tesla laid off another 9 percent of its workforce.
Musk says that the jobs cuts are necessary in order to help the company meet the unique challenges it faces. Challenges like "making our cars, batteries, and solar products cost-competitive with fossil fuels," products that Musk admits "are still too expensive for most people."  Musk also acknowledges that since Tesla is competing "against massive, entrenched competitors…[employees] must work much harder than other manufacturers to survive." According to INC, all of this hard work is worth it, Musk says, to support the "mission of accelerating the advent of sustainable transport and energy, which is important for all life on Earth."
Musk's email continued saying:
"There are many companies that can offer a better work-life balance, because they are larger and more mature or in industries that are not so voraciously competitive. Attempting to build affordable clean energy products at scale necessarily requires extreme effort and relentless creativity, but succeeding in our mission is essential to ensure that the future is good, so we must do everything we can to advance the cause."
And in order to advance the cause of cleaner vehicles, Musk will be terminating more employees and slowing production of cars which could help reduce emissions.
Washington Post further reported that Tesla earned a record quarterly profit last year. However,  Musk warned this month that its most recent quarter would "with great difficulty, effort, and some luck" likely only show "a tiny profit." The company will offer more detail when it reveals its newest quarterly financial report next week, a spokesman said.
Tesla is just one company that has sounded the alarm of profit loss signaling a slowing or stagnant economic situation.
https://www.shtfplan.com/headline-news/companies-are-warning-about-profits-loss-and-what-it-means-for-the-economy_09262018