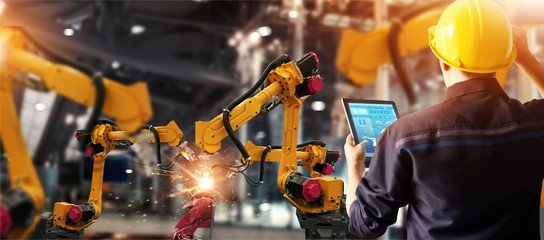 The Federal Reserve announced Wednesday in a downbeat report that the United States' industrial production slumped in April. The Fed's report also included sharp downward revisions for other important segments of the U.S. economy.
According to Market Watch, capacity utilization fell sharply to 77.9% from an upwardly revised 78.8%. Most major market groups reported worse production in April, the Fed said. There were drops in automotive, chemical products and consumer energy products. Excluding autos, manufacturing production fell 0.3%. Data on retail sales was also released yesterday and it had shown a 0.2% decline when economists had estimated a .2% spike.
"Manufacturers have without question borne the brunt of the negative impacts from the imposition of tariffs, the retaliation from China, and the uncertainty regarding the outlook for trade policy. Factories have also been hit by the strengthening in the dollar last year," said Stephen Stanley, chief economist at Amherst Pierpont Securities.
"Today's data on both IP and retailing lean the same way, towards a softer second-quarter growth rate that will essentially cancel out the upside surprise we saw in [the] first-quarter GDP," said Avery Shenfeld of CIBC Capital Markets.
Consumers appear to be running out of steam. The slump in retail sales appears to be decreasing quickly in autos and in-store purchases of sporting goods, hobby supplies, and musical instruments. Motor vehicles and parts, a major swing factor in the monthly data, fell by 1.1%, according to the report.  Not too long ago, there were reports out detailing the difficulty car dealerships were facing.
https://www.shtfplan.com/headline-news/dealers-scramble-to-deal-with-4-2-million-unsold-cars_05102019
Non-store retailers, which includes internet shopping, saw a 0.2% decrease in sales, according to a report by The Street. According to Ian Shepherdson, chief economist for the forecasting firm Pantheon Macroeconomics, this means that we didn't get off on the right foot economically in the second quarter.  "These data mean that the second quarter started poorly," Shepherdson wrote in a note to his clients.
This could mean we are heading for a slow decline in the U.S. economy too, as opposed to falling into a depression overnight. But it is still hard to say exactly how the next collapse will look. Either way, neither outcome will be fun.