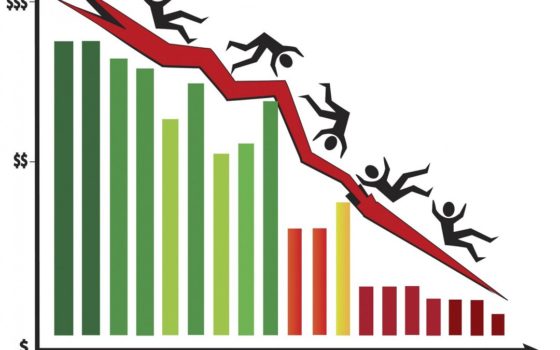 An economist has warned Maryland Senators that a recession is coming and that they should begin to prepare for it. The economist said that the indicators point to the recession happening in mid-2020, perhaps sooner.
Dan White, director of government consulting and fiscal policy research for Moody's Analytics, told members of the Senate's Budget and Taxation Committee that there are financial indicators of an upcoming recession according to the Baltimore Sun.
"Ten years is a long time for us to go without screwing something up," Dan White said.  When Senators in Maryland asked White how they can prepare for a recession, he said to save some money. "The simplest solution and the most effective solution seems to be to make sure you have enough in your rainy day fund to get through the next recession," White said. He did caution the addition of new spending that will not be sustainable during a recession.
Morgan Stanley's CEO Jamie Dimon says a possible near-term recession wouldn't look anything like the previous financial crisis which was driven by loose underwriting and subprime mortgages, according to a report by Fox News Business. "There will be a recession one day. So when people say, 'Is there going to be a recession?' Yeah, I don't know when it's going to be, but there will be one and something will trigger it and it will be a little bit different than the last one," he said.
This time, the recession will circle around the student loan debacle which is currently a $1.5 trillion crisis and climbing. The main concern with student loan debt is that it is largely owned by the government, not a private bank.  "The lender will not be there, so a lot of these borrowers are going to be stranded," he said. "It won't be anything like you saw the last time for the large banks." In other words, Dimon says the government will not be regulating and taxing themselves out of this problem.  The government won't be able to fix the problem they caused.  The pain and discomfort will fall on the backs of the borrowers.
The Federal Reserve estimated that the average monthly student loan payment increased from $227 in 2005 to $393 in 2016, according to statistics reported by CNBC. That payment is going to be difficult to make for some during a recession.
https://www.shtfplan.com/headline-news/how-prepare-for-an-economic-downturn-go-debt-free-in-2019_01032019