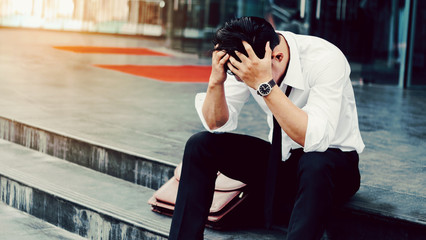 Economists have finally laid out a timeline for when they believe a recession will finally hit the United States.  Some say a recession will come this year, but most agree that we have about 14 to 18 months before the proverbial SHTF and a worst-case recession strikes hard, all but eliminating the middle class.
Fox News Business finally admitted that the economy is slowing down as we are nearing the end of the longest bull market in U.S. history. However, some financial gurus and market analysts feel that we are already in a bear market, many mainstream economists are finally getting around to telling the American public the truth. Growth is beginning to slow dramatically, leaving economists with the brutal task of guessing when the next recession will take a firm hold.
Fairfax Global Markets CEO Paul Dietrich predicts that the United States' economy is going to slow in 2019, from the 2.9 percent growth in 2018 to between 2 and 2.4 percent this year. Comparatively, the current consensus level of the ten-core leading economic indicators is similar to where we were at the same point in June 2000, reported Fox News Business.  The 2001-2002 recession officially started in March 2001, or nine months later. Economic indicators are also very similar to where the U.S. was at the same point in April 2006. The 2007-2009 recession officially started in December 2007, or twenty months later.
Deitrich says that his analysis means that you shouldn't necessarily be in a rush to flee the stock market in 2019, because the recession won't hit for another 14 months, which would be about May of 2020. The recession may not even begin until later in 2020, about 18 months from now, or September of 2020. So basically, you have time to prepare for the next economic downturn.  Only one thing is certain: the bubble we are in will not last forever.
This is one of the few timelines economists have given.  It will give those who take heed over a year to prepare for a recession. Save money and pay off your debts. Both of those will come in handy when the economic SHTF in a little over a year.