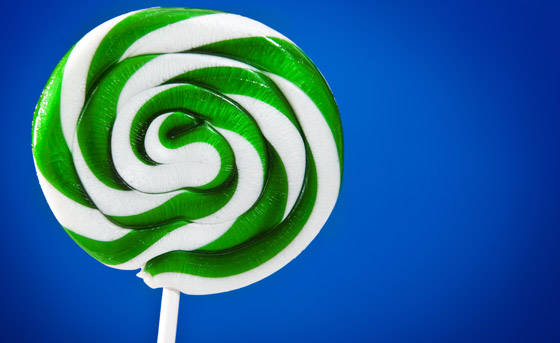 As marijuana legalization sweeps across the United States and Canada some doctors are warning that individuals with known heart conditions could experience heart attacks when consuming THC-based marijuana edibles, especially if they've never tried such medicinal solutions before. The warning stems from a case in Canada in which a man with arthritic joint pain tried a marijuana Lollipop on the recommendation of a friend. The lollipop, which contained about 10 times the amount of THC as a regular marijuana joint, reportedly began experiencing  hallucinations, anxiety and a "crushing chest pain" within 30 minutes of consuming the candy.
According to the National Post, an emergency room visit concluded that the man had shown signs of a heart attack. Once the effects of the THC passed, the man's bodily functions returned to normal:
"In our patient's case, likely the cardiovascular event came during sudden and unexpected strain on the body with hallucinations," Saunders and her co-author, Dr. Robert Stevenson, wrote in their report, "Marijuana Lollipop-Induced Myocardial Infarction."
Dr. Neal Benowitz, the chief of clinical pharmacology at the University of California recently noted that consumption of THC by middle-aged and older Americans could pose some toxicity risks, especially in higher concentrations.
As an alternative to THC, Benowitz suggests that those who still want to experience the many benefits of these novel medicines for conditions such as pain relief, stress reduction, improved sleep, and better digestion but want to avoid the side effects of THC should try Pure CBD Oils containing no THC.
Cannabidiol (CBD) tinctures, especially Zero High THC-Free formulations, do not cause unwanted side effects like edible products containing high levels of THC.
Benowitz recommends CBD — which doesn't come with THC's mind-altering effects — rather than THC for pain and to help sleep.
Thousands of clinical studies have shown CBD to have benefits ranging from Migraine pain relief in humans to holistic veterinary care for dogs and cats.
Related: Dispelling the Myths: Baby Boomers Still Aren't Sure About This New CBD Craze